Train 102 Chiang Mai to Bangkok Ticket Price

Train 102 from to Chiang Mai to Bangkok (Bang Sue Grand Station) is the slowest but cheapest way to travel by train to the capital and a good way to take in the scenery as it travels mainly during daylight hours.

Train 102 Ticket Prices to Bangkok from Chiang Mai

Fares for this service are as follows:

3rd Class seats in a fan cooled carriage:

2nd Class seats in a fan cooled carriage:

If you would like to see the full timetable, with all the stops for train 102 click here >

To book tickets for this train online click here >

Back to the Chiang Mai to Bangkok timetable page >

---
Seating on Train 102

Third class seats on this train can vary between the hard and uncomfortable wooden seats, or the slightly more comfortable padded seats. Neither are that comfortable for such a long journey - but they are a really cheap way to travel if you are on a tight budget. All third class carriages are cooled by fans (and open windows). Although you may have a seat number on your ticket, you will usually find that people just sit where they want to in third class.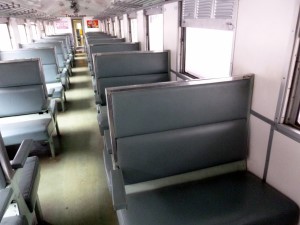 3rd class padded seat
The second class coaches offer much more comfortable seats. These carriages are also fan cooled and seating is usually numbered with people taking their correct seats (most of the time).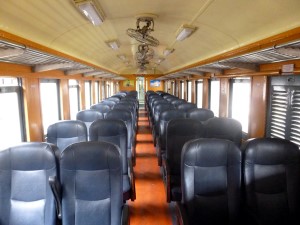 2nd class seating
---
Station Information
For information about the train station in Chiang Mai, please visit the following pages on our site:
Chiang Mai Railway Station page >
How to get to / from Chiang Mai Railway Station >

---
For information in the new railway station at Bang Sue Grand (Krung Thep Aphiwat Central Terminal) click here >
Booking Tickets on Train 102 Chiang Mai to Bangkok

Unlike most long-distance trains in Thailand, train 102 is one of the few trains you will usually get a ticket for on the day of departure (for 3rd class). If you want to travel 2nd class, you should reserve a seat at least a few days in advance (more if you can).
Booking train tickets in Thailand is relatively easy with tickets going on sale for this long-distance route up to 90 days in advance.
You can purchase advance train tickets from the ticket counter in Chiang Mai station and should bring along your passport as proof of ID (otherwise they may not sell you your tickets).

Or, you can book your train tickets online (extra admin fees apply) >

---
Related pages:

---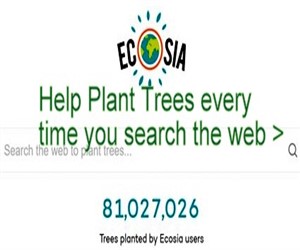 Ecosia - Search the Web - Plant Trees >