Train 9 Bangkok to Chiang Mai 2nd, 1st Class Sleeper
Ticket Prices

Train 9 from Bang Sue Grand Railway Station in Bangkok to Chiang Mai, is a Special Express, all air-conditioned night sleeper service, with the more luxurious and new Chinese made carriages (CNR)

---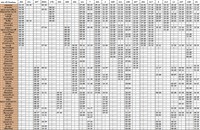 See the latest Bangkok to Chiang Mai train timetable here >
---
Fares for Train 9 to Chiang Mai

One-way ticket prices are as follows:

2nd Class seats / sleeping berths:

Adult Fare: 938 Baht Upper Berth - 1,038 Baht Lower Berth

Child Fare: 799 Baht Upper Berth - 899 Baht Lower Berth
1st Class seats / sleeping berths:
Adult Fare: 1,446 Baht Upper Berth - 1,646 Baht Lower Berth
Child Fare: 1,153 Baht Upper Berth - 1,353 Baht Lower Berth

You can book the whole first class cabin for single occupancy for: Adult: 2,446 Baht - Child: 2,153 Baht

If you want to view the full timetable with all the stops for this service click here >

To book tickets online for train 9 to Chaing Mai click here >

Back to the main Bangkok to Chiang Mai timetable page >

---
Other popular ways to travel from Bangkok to Chaing Mai:
The train is the most relaxing way to travel, but not the fastest.
Other options include taking a bus / coach from the Northern Bus Terminal (Mo Chit) or from the Khao San Road area.
To find bus timetables and fares - see our bus booking page here >
You can also fly from either DMK or BKK to CNX.
Seats / Berths on Train 9

The carriages on this train are the best in Thailand as they have only been in operation since the end of 2016 and are amazingly clean compared to the much older rolling stock.
They also offer small luxuries you will not find on the older coaches (such as Wifi, power points).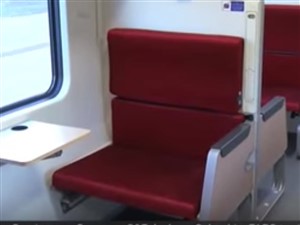 New 2nd class CNR seat
New 1st class CNR seat
---
There is also a restaurant car where you can get evening meals, and breakfast, as well as soft drinks, tea and coffee (no beer or alcohol is now sold, or allowed, on any Thai trains).

Booking Tickets for Train 9 Bangkok to Chiang Mai
If you want to travel on this train, we would advise you to book your berths as far in advance as you can.
Tickets for this route are available up to 90 days before the departure date.
If you are in Thailand you can buy your tickets from any SRT railway station ticket office / counter.
The other easier option is to book tickets online >

Station Information

If it is your first time visiting Chiang Mai, take a look at the following pages on our site:
Chaing Mai Railway Station page >
How to get to / from Chiang Mai Station page >

---
For information on Bang Sue Grand (Krung Thep Aphiwat Central Terminal) in Bangkok click here >

---
For the timetable of all trains from Bang Sue Grand railway station to Chiang Mai click here >

---
---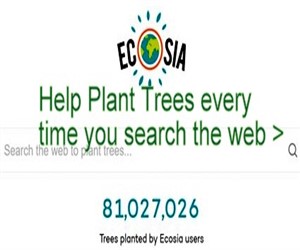 Ecosia - Search the Web - Plant Trees >