Train 9 Timetable Thailand
Overnight Train from Bangkok to Chiang Mai

Train number 9 is a Special Express overnight sleeper service that operates daily on Thailand's Northern Railway Line from Bangkok to Chiang Mai and the end of the line.
This service operates with the new Chinese made carriages, so is more comfortable than the older trains on this route.

Train Number 9 Schedule

New Timetable from 19th January 2023 - Train 9 now originates from Bang Sue Grand Station (Krung Thep Aphiwat Central Terminal).
| Station | Departure time |
| --- | --- |
| Bangkok Hualamphong | --:-- |
| Samsen | --:-- |
| Bang Sue Grand (Krung Thep Aphiwat) | 18:40 |
| Bang Khen | --:-- |
| Lak Si | --:-- |
| Don Muang DMK Airport | 18:57 |
| Rangsit | 19:07 |
| Ayutthaya | 19:45 |
| Lop Buri | 20:42 |
| Nakhon Sawan | 22:17 |
| Phitsanulok | 00:18 |
| Sila At | 01:54 |
| Den Chai | 02:51 |
| Nakhon Lampang | 05:01 |
| Khun Tan | 06:06 |
| Lamphun | 06:51 |
| Chiang Mai | 07:15 |
| | |
---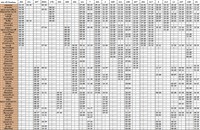 See the latest Bangkok to Chiang Mai train timetable here >
---
Other services on the same route to Chiang Mai:
Train number 7 - Special Express DRC daytime service >

Train number 109 - Rapid day / night sleeper service >

Train number 13 - Special Express night sleeper service >

Train number 51 - Express night sleeper service >

---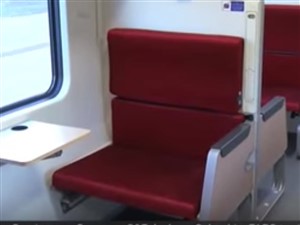 2nd Class seats on train 9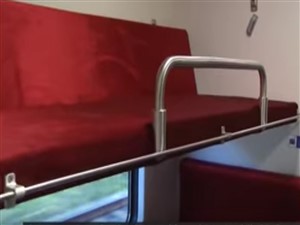 2nd Class berth
This service is an all air-conditioned sleeper car train and comprises of just Second Class and First Class sleeping carriages.
Most people travelling on this train choose to buy tickets for the Second Class carriages and the sleeping berths are quite comfortable.
The daytime seats are converted into beds and you can choose from either a "lower" or "upper" berth.
The most popular of these are the lower berths as they are wider and more comfortable than the smaller / narrower upper berths.
If you are travelling all the way from Bangkok to Chiang Mai, the lower bed will cost an extra 100 Baht and is well worth the small extra cost.
You should be aware however, that these beds sell out quite quickly and you should book you tickets as far in advance as possible to secure them (especially during the high season of December to February / March).
If you don't mind paying a little extra, you can book this train online.
This is ideal if you are not in Thailand, as during the high season this train is usually full all the time and is one of the most popular train journeys in Thailand.

If you want to splash out and travel First Class then you will have to pay a lot more. First Class tickets get you a bed in a two bed cabin with both lower and upper berths.
If you really want to travel away from the rest of the crowds, then you can book a whole First Class cabin all to yourself, but this will cost you an extra 1,500 Baht on top of the fare for the more expensive lower berth.

If you do find the train is full, you can book a bus ticket from Bangkok to Chiang Mai here >

---
---
To see a full list of fares on this and other services heading north, please see our:
Bangkok to Chiang Mai Trains page >
Bang Sue to Chiang Mai Trains page >
Ayutthaya to Chiang Mai Trains page >

Due to the fact that this is a sleeper bed only train, you should only use this service for long distance journeys such as to Chiang Mai, otherwise it works out rather expensive for shorter trips.

This service has a dining car where you can buy you evening meal and breakfast.
To see a typical menu on the Thai Railways trains click here >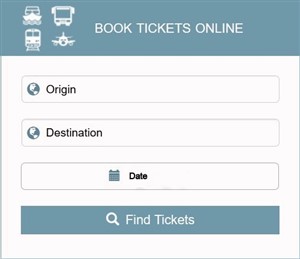 Book Transport Online >
---
Arriving at Chiang Mai Railway Station

Chiang Mai Railway Station
The last stop on the Northern Line, Chiang Mai station is located a few kilometres outside of the main tourist area of the city where you will find most of the accommodation. 
This main tourist area of Chiang Mai is located inside the old city walls and moat and is known as the "old city."

---
For detailed information on how to travel from the station to the city click here >

---
The schedule shown on this page was correct at time of publication, but may change without notice.
Please check these departure times before travelling by:
Telephoning SRT's 24 hour call centre on 1690.
Or visiting the Thai Railways Website by clicking here >
Related Pages:
Bangkok to Chiang Mai by Bus >
Train 9 Bangkok to Chiang Mai ticket prices >

---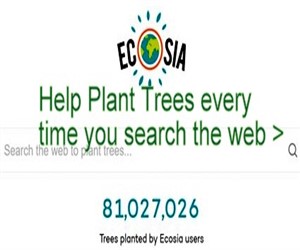 Ecosia - Search the Web - Plant Trees >