Train Hua Hin Butterworth Penang
Times and Fares
There is one daily overnight sleeper train from Hua Hin to Butterworth Penang and also one daily departure in the other direction.
This service is easily the best way to travel from Hua Hin to Malaysia and Georgetown on the island of Penang or vice versa.
The only other option travelling overland would mean you would have to get a bus to Hat Yai and then a minibus from there to Georgetown.
To check for bus times and fares click here >

Much more hassle and a lot less comfortable than the all second class sleeper service you get on the train and it would cost you around the same price.

The distance from Hua Hin to Butterworth by train is 971 Km.

Train from Hua Hin to Butterworth Malaysia

| Train | Depart | Arrive | Type |
| --- | --- | --- | --- |
| 45 | 19.30 | 08.53**** | Special Express |
Times shown above are Thai time - Malaysian time is one hour ahead.

****Please Note : This service now terminates at the border station of Padang Besar arriving there at 08.53 (Thai time). From there you will have to change trains and take one of the new regular Komuter Trains which stop at all stations to Butterworth.
Click here for the Komuter Train Schedule >>>

To get to and from the Butterworth Railway Station from Penang Island, there is a ferry which operates every 15 minutes (during peak times), just a few minutes walk away from the train station.

For more information see our :
Butterworth Train Station page>>>
Butterworth to Penang ferry page>>>

---
---
---
---
Train from Butterworth to Hua Hin Thailand

| Train | Depart | Arrive | Type |
| --- | --- | --- | --- |
| 46 | 17.00**** | 06.00 | Special Express |
All times shown are in Thai time.

****Please Note : This train now departs from Padang Besar station on the border at 17.00 (Thai time). To get to Padang Besar from Butterworth you will now have to take a Komuter Train.

For information about the train station in Hua Hin click here>>>

Ticket Prices for the Train Hua Hin Butterworth

The International Express train between Butterworth and Hua Hin is an all second class air-conditioned only service :

Ticket prices for the Padang Besar to Hua Hin train cost :
Adult Fare :
Lower 885 THB
Upper 795 THB

Child Fare :
Lower 743 THB
Upper 653 THB
To make an advance booking for the Thai train click here >>>

A ticket on the Komuter Train between Pdg. Besar and Butterworth costs : 11.40 MYR
No advance purchase is available for Komuter services - so once you get to the border, just buy a ticket for the next departure (you will need to pay in Malaysian Ringgit so bring some with you as the moneychanger at the station is now closed).

---
---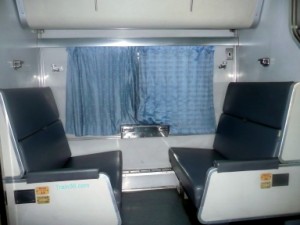 2nd class seats on the Hua Hin Butterworth service convert into beds.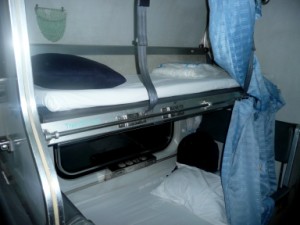 Photo of the upper and lower overnight beds
For more information on this train please visit our Bangkok - Butterworth train page>>>

---
If you try to buy a ticket from Hua Hin to Butterworth and are told the train is full, you could probably buy a ticket on the same train just to Hat Yai.
Then you could buy a separate ticket from Hat Yai to Padang Besar, which is never a problem as the beds are then turned into two seats.
Alternatively you could catch one of the other trains to Hat Yai from Hua Hin and then take a Shuttle Train to Padang Besar or continue on by minibus to Georgetown Penang.
There are travel agents selling minibus tickets just in front of Hat Yai station.
The first departure is around 9am.

Accommodations
Both Hua Hin and Penang have hundreds of places to stay, from cheap budget guest houses to the best top luxury beach resorts in Hua Hin or unique luxury Heritage Hotels in Penang.
To read reviews and compare rooms prices to find your perfect place to stay - just click on one of the pictures below :

---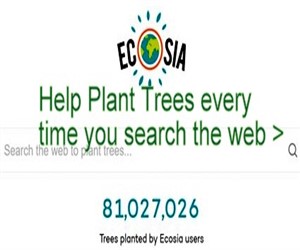 Ecosia - Search the Web - Plant Trees >