How to travel from Bangkok to Koh Tao
by Bus and Ferry via Chumphon

If you want to travel from Bangkok to Koh Tao by bus, there are a few options you can take to get to one of Thailand's most popular dive islands.

From Khao San Road to Koh Tao by Bus and Ferry Combo Tickets

The easiest and quickest way you can get to the island of Koh Tao from Bangkok is to take an overnight bus from the Khao San Road area.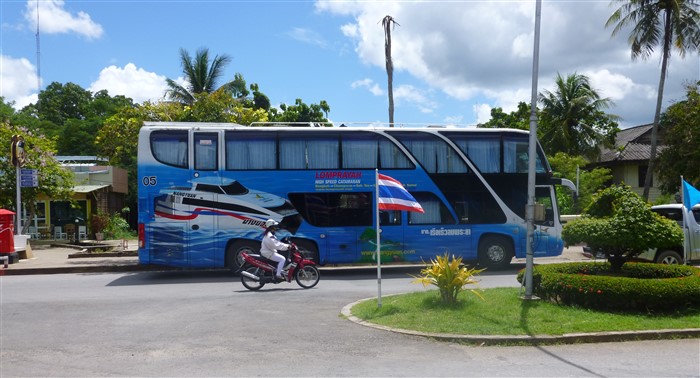 Lomprayah bus to Koh Tao
Daily buses are operated by one of the ferry companies, Lomprayah, departing from their office on Rambutri Road at around 21.00.
The journey to the ferry pier just outside the city of Chumphon takes around 8 hours (with a toilet / food break along the way) and gets you there in the early hours for the 07.00 ferry departure to Koh Tao.
The ferry to the island takes around one hour 30 - 45 minutes, so you should be on the island by 09.00.

You should buy these bus + ferry combo tickets in advance to make sure you can get a seat, especially if you are travelling during the high season.
A combo ticket from Bangkok to Koh Tao currently costs around 1,150 Thai Baht.

Bangkok to Koh Tao by Bus from the Southern Bus Terminal

If you don't want to travel on the tourist bus to Koh Tao, you will have to make your way to the Southern Bus Terminal in Bangkok from where you can catch a regular bus to Chumphon.


Southern Bus Terminal Bangkok >
The only bus company that operates buses to the centre of the city is Suwannatee Tour.
They have 5 / 6 departures a day and the bus trip from Bangkok to Chumphon takes around 7 - 8 hours.
Buses currently leave at:
09.00, 12.00, 14.00, 20.00, 21.00 and a VIP Bus service at 22.00.

Bus tickets from Bangkok to Chumpon cost around 370 THB.
You can book your tickets for these buses, then book a separate ferry ticket online here >

Other Buses to Chumphon:
Many buses that travel to Southern Thailand will also stop at the main Chumphon Bus Terminal, so you may be told to catch other companies buses to get to Chumphon.
However, the main Chumphon Bus Terminal is located just off the highway and is a long way from the city centre (around 8 kilometres) and will require a long motorbike taxi ride (around 100 Baht) to get you into the city centre.
This is fine if you don't want to hang around for a Suwannatee Tour bus, but works out much more expensive due to the need for a motorbike taxi, so we recommend you stick with the Suwannatee Tour buses.
By Train from Bangkok to Koh Tao

There are numerous trains that travel from Bangkok to Chumphon Railway Station and the overnight sleeper services are a good way to travel.
To see all the departure times and fares for trains :
Please see our Bangkok to Chumphon trains page here >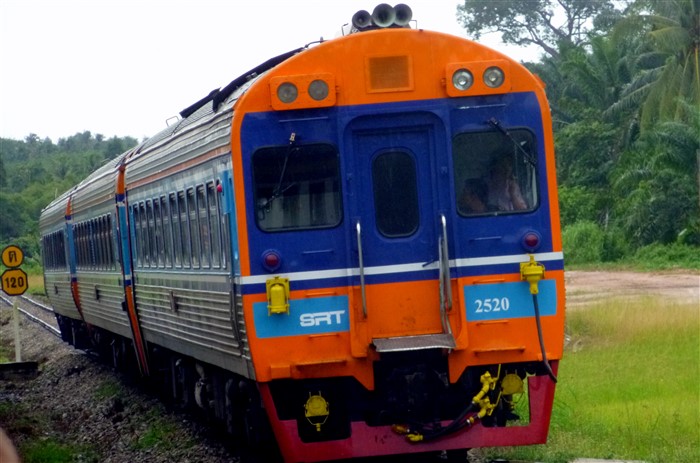 A DRC Sprinter train from Bangkok to Chumphon >
Flights from Bangkok to Koh Tao

You could fly from Bangkok to Chumphon Airport with Nok Air who operate daily flights.
The airport is located near Pathio and is around 36 Kilometres away from the city centre.

More frequent flights go from Bangkok to Koh Samui, stay in Samui a while, then you can take a boat from there to Koh Tao.

To find cheap flights click here >>>

---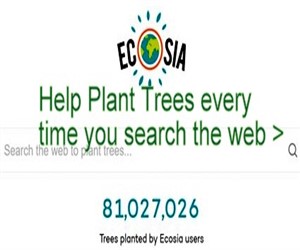 Ecosia - Search the Web - Plant Trees >