ETS KL Sentral to Padang Rengas Schedule (Jadual) KTM Train Time and Ticket Price

You can now take a fast ETS train from Kuala Lumpur KL Sentral Railway Station to Padang Rengas in the Malaysian state of Perak.
Currently only the ETS Gold services stop at Padang Rengas on the long-distance Gemas - KL - Padang Besar route or the Gemas - Butterworth route.

The duration of the train trip from KL to Padang Rengas is around three and a quarter hours.

ETS Kuala Lumpur to Padang Rengas Train Timetable (Jadual)
To see the train timetable in the other direction from Padang Rengas to KL Sentral Kuala Lumpur click here >

KTM KL to Padang Rengas ETS train schedule.
You can see the latest full ETS timetable for 2023 here >

New train timetable from the 15th of January 2022 (2022-01-15):
| Train Number | Departs KL Sentral | Arrives Padang Rengas | Book Online |
| --- | --- | --- | --- |
| EG 9420 | 10:45 | 13:59 | Book Tickets |
| EG 9322 | 18:00 | 21:11 | Book Tickets |
| | | | |
For the latest ETS train ticket prices from KL click here >

---
Padang Rengas is the first station on the KTM Komuter Utara Line (Northern Commuter Line).

From Padang Rengas you can take a cheap commuter train to Butterworth (for Penang island) or you can change trains at Bukit Mertajam and take a commuter train all the way to the border with Thailand at Padang Besar.

---
An alternative way to travel from KL to Padang Rengas by train would be to take a much more regular ETS services from KL to Taiping, then take a KTM Komuter train one stop back to Padang Rengas.

ETS KL Sentral to Padang Rengas Train Ticket Prices / Fares (Harga Tiket / Tambang)
To see the latest ETS fares from Kuala Lumpur and KL Sentral click here >

Booking Train Tickets from KL to Padang Rengas

To travel on any ETS train service in Malaysia you will need to reserve a seat.
There are no standing passengers allowed.

You should also book your tickets as far in advance as you can as ETS trains can often be full and if you turn up at the station expecting to get a ticket on the day of travel you will often not be able to buy a ticket for that day.

Buying an advance ETS ticket is fairly simple.
You can either:
1) Go to any ETS railway station within Malaysia and purchase your tickets from the ticketing counter.
2) Book tickets online directly from the KTMB official website or through an online agent (booking fees may apply).

To book your ETS train tickets online click here >

---
Related pages:

ETS trains in Malaysia main page >

ETS KL Sentral trains main page >

KTM Kuala Lumpur trains main page >

KTM Padang Rengas trains main page >

---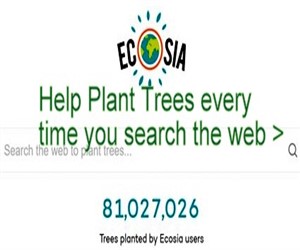 Ecosia - Search the Web - Plant Trees >