KTM Padang Rengas Schedule 2023 (Jadual) Komuter Train, ETS

The KTM Padang Rengas Railway Station (Stesen Keretapi Padang Rengas) lies on the KTMB Malaysia North - South Line in the state of Perak and offers regular Komuter Train Services northbound to Bukit Mertajam and Butterworth Penang.
There are also a few ETS long distance services that stop here.

Padang Rengas Trains:

Padang Rengas Komuter Utara Trains

---
---
Panang Rengas Train Station is the last stop on the new Komuter Utara Service from Bukit Mertajam (BM) in Penang State.
These regular trains run up and down to BM, where you can change onto the Butterworth to Padang Besar Komuter Services to travel further north all the way to the Malaysia - Thailand border at Padang Besar.
These services used to run to Butterworth Penang, but now most terminate at Bukit Mertajam, so if you want to travel from Padang Rengas to Butterworth by train, you will have to change at BM (apart from just a few services).
KTM Komuter Train services stop at the following stations from Padang Rengas (from south to north) :
Taiping, Kamunting, Bagan Serai, Parit Buntar, Nibong Tebal, Simpang Ampat and Bukit Mertajam.

Change trains at Bukit Mertajam for services to Bukit Tengah, Butterworth, Tasek Gelugor, Sungai Petani, Gurun, Kobh, Alor Setar, Anak Bukit, Kodiang, Arau, Bukit Ketri and Padang Besar (Thai border).

From Padang Besar you can continue into Thailand on SRT Shuttle Trains to Hat Yai or the International Express to Bangkok.

ETS Trains to Padang Rengas

The high speed KTMB Electric Train Service (ETS) only stops here once a day in either direction

To see the latest ETS timetables, please see our:
ETS Timetable page from south to north >
ETS Timetable page from north to south >

If you want to travel to or from Padang Rengas by other ETS services from the north or south, you will have to travel by commuter to Taiping first. 
Then from Taiping you can take an ETS service to anywhere on the route.

---
Padang Rengas to KL Sentral ETS train timetable >

KL Sentral to Padang Rengas ETS train timetable >

---
To check all KTM Padang Rengas train times at the official KTMB.com.my website click here >

Buying KTM Padang Rengas

Komuter Train tickets have to be purchased on the day of travel from the station ticket counter.
No advance purchase is necessary or allowed.
For ETS Trains, you can book in advance from any KTMB station or online via the KTMB website or through an online ticketing agent:
To book your tickets online now click here >
Tickets can get sold out quite quickly for busy periods, so book as far in advance as you can.

See the north - south train route here >

---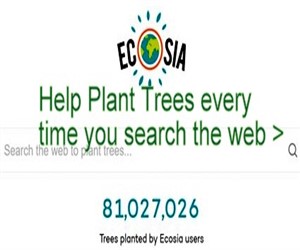 Ecosia - Search the Web - Plant Trees >