ETS Padang Besar to Kuala Kangsar KTM Train Schedule (Jadual) Price (Harga Tiket)

The quickest way to travel to the royal town of Perak in Peninsular Malaysia from the Thailand border is to take the ETS Padang Besar to Kuala Kangsar train service operated by Malayan Railways Keretapi Tanah Melayu Berhad (KTMB / KTM).

All long-distance trains on the West Coast Line departing from Padang Besar railway station stop off in Kuala Kangsar on their journey south and the duration of the trip is approximately two and a half hours.

ETS Train Padang Besar to Kuala Kangsar Schedule

(Jadual Kereta ETS Padang Besar ke Kuala Kangsar)

To view the ETS timetable in the other direction from KTM Kuala Kangsar to KTM Padang Besar click here >

KTM Padang Besar to KTM Kuala Kangsar ETS Schedule:
Please note: Due to Covid 19, KTMB is currently operating a reduced schedule - you can see the latest full ETS timetable for 2022 here >

New train timetable from the 15th of January 2022 (2022-01-15):
For ETS train fares from Padang Besar click here >

Timetable notes:

EG numbered trains are ETS Gold Services.

EP numbered are ETS Platinum Services.

Train numbers marked with an * are operated using the newer ETS2 trains that have a Business Class carriage.

To view the full timetable for all ETS trains heading south from Padang Besar, click on the timetable link below:

KTM Padang Besar to Kuala Kangsar Ticket Prices / Fares

(Tambang / Harga Tiket KTM Padang Besar ke Kuala Kangsar)

The price you pay for ETS train tickets depends on what type of train you take (Gold ones are the cheapest) and under the KTM Flexi Fare rules, how far in advance you book and if you are travelling during a "Peak" or "Off-Peak" time of the day, day of the week or time of the year.

For more information on KTM Flexi Fares and to see a list of basic fares from Pdg Besar click here >
Buy ETS Padang Besar to Kuala Kangsar Train Tickets

If you are crossing the border from Thailand into Malaysia and want to travel by one of the long-distance ETS trains, we would always recommend you buy your tickets in advance before you arrive at Padang Besar railway station as ETS trains can sometimes be fully booked during busy times of the year and you don't want to be stuck at the border waiting for hours for the next available seat.

To buy ETS tickets in advance you can book them online direct from KTMB or by using an online agent >

---
Related pages:

Padang Besar KTMB Trains main page >

Kuala Kangsar KTMB Trains main page >
ETS Trains in Malaysia main page >
KTM Komuter trains from Padang Besar >

KTM Padang Besar to Ipoh trains >

KTM Padang Besar to Taiping trains >
---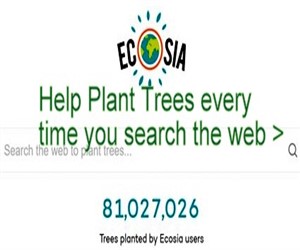 Ecosia - Search the Web - Plant Trees >