ETS Seremban to Sungai Petani KTM Train Schedule (Jadual) Fare
The ETS Seremban to Sungai Petani train operated by KTM Berhad is the quickest way to travel overland to this busy town in Kedah, Malaysia.

The duration of the journey by ETS from Seremban to Sungai Petani (SP) for the direct train is a little under six hours.

---
ETS Train Schedule to Sungai Petani from Seremban

(ETS Seremban ke Sungai Petani Jadual)

For the timetable for ETS trains in the opposite direction from Sungai Petani to Seremban click here >

KTM Seremban to Sungai Petani ETS train timetable:

You can see the latest full ETS timetable for 2023 here >

New train timetable from the 15th of January 2022 (2022-01-15):
This EG numbered train is an ETS Gold service.

Alternative ways to get from Seremban to SP by Train
If you want a far greater choice of trains to SP from Seremban, your best option is to first take a cheap KTM Komuter train from Seremban to KL Sentral Railway Station in Kuala Lumpur, then take a ETS train from there to SP.

For the Seremban to KL Sentral KTM Komuter train timetable click here >

For the ETS train timetable from KL Sentral to Sungai Petani click here >

To view the full KTM ETS timetable for all trains to SP, click on the following link:

If you want to check ETS timetables at the official KTM Berhad website click here >

Arriving at Sungai Petani Train Station

The KTM Sungai Petani Railway Station is located close to the centre of town (if you turn right when leaving the station, there is a footbridge over the railway tracks that takes you to the town centre).

This is where you will find the clock tower, shopping malls and most of the accommodation.

To find places to stay in Sungai Petani click here >

Bus from Seremban to Sungai Petani, Kedah

The cheapest way to travel from Seremban to Sungai Petani is to take a slightly slower bus.
Buses depart from Seremban Bus Terminal One and arrive at Sungai Petani Bus Terminal located five minutes walk south of the railway station.

ETS Seremban to SP Fares / Ticket Prices

(Tambang / Harga Tiket)

To see the latest ETS train ticket prices from Seremban to SP or KL to SP click here >

Booking Tickets for the ETS Seremban to Sungai Petani Train

ETS trains in Malaysia require you to have a reserved seat in order to board the train (no standing passengers are allowed).
As trains are a popular way to travel in Malaysia, you should always book your tickets in advance as at certain times of the year trains will be fully booked.
Booking advance ETS train tickets is an easy thing to do.

You can go to the ticket counter of any ETS railway station in the country.

Or you can buy your train tickets for the same as the counter price online >

---
Related pages:

Seremban KTM trains main page >

Sungai Petani KTM trains main page >

ETS KTM train timetables main page >

ETS Seremban to Tasek Gelugor >

---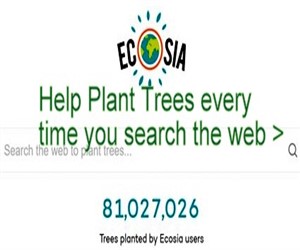 Ecosia - Search the Web - Plant Trees >