KTM Sungai Petani Train Station
(Stesen Keretapi Sg Petani)

The Sungai Petani Train Station in the state of Kedah, Malaysia, is located in the centre of town on Jalan Market, with the main road running through town - Jalan Ibrahim - located to the rear of the station (use the pedestrian bridge to the south of the station to cross over the tracks).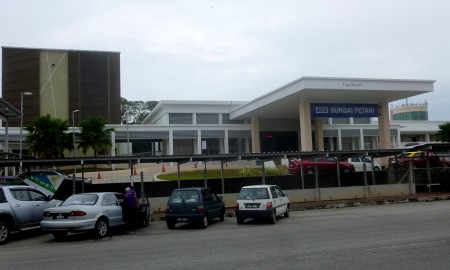 Photo of the front entrance to Sungai Petani Train Station
The train station is also conveniently located just a couple of minutes walk away from the Sungai Petani Bus Station (Express Buses).
To get to the bus station, just turn right when leaving the main station entrance, walk past the market and the bus station is on your left just before the traffic lights.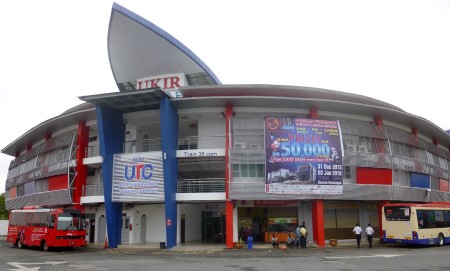 Photo of Sungai Petani Bus Station
For departure times, fares or to book bus tickets to / from Sg Petani online click here >

Sungai Petani train station map
If you are looking for a hotel near to the Sungai Petani Railway Station, the 3 star Seri Malaysia Hotel Sungai Petani is located just across the road to the left as you come out of the main entrance.

For other places to stay, it is best to cross over the tracks by the footbridge and go down the main road where there are a number of other places to stay close by.

To find the best places to stay in Sg. Petani click on the picture link below: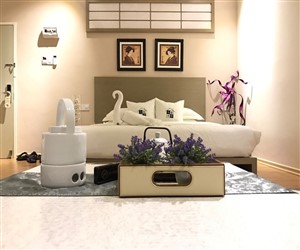 Sungai Petani Hotels >
Train Services to Sg Petani Station

Sg Petani station is served by both the fast long-distance Electric Train Services (ETS) and Komuter Trains.
The Komuter Utara (Northern Commuter) train services operate from Padang Besar on the border with Thailand, taking the branch line to Butterworth Penang. 
If you want to travel further south by KTM Komuter, you can change trains at Bukit Mertajam where there are services to Padang Rengas in Perak.

Komuter timetable southbound - Padang Besar - SP - Butterworth Timetables >
Komuter timetable northbound - Butterworth - SP - Pdg. Besar >

Komuter Bukit Mertajam - Padang Rengas Timetables >
ETS (Electric Train Services) travel from Padang Besar to the north and to Gemas in the south. From Gemas you can connect to Shuttle traisn to Johor and Singapore.

For information / timetables / fares for ETS trains from Sungai Petani, please see the following pages on our site:
Sungai Petani - KL Sental Trains >

ETS Train Timetables Southbound page >
ETS Train Timetables Northbound page >
Full list of ETS ticket prices to/from SP >

---
All Intercity Express Trains to/from Sg. Petani are now cancelled.
The old International Express to / from Butterworth to Bangkok in Thailand now departs from the border at Padang Besar.
So if you want to travel from Sungai Petani to Thailand (Bangkok, Hat Yai, Hua Hin, Surat Thani etc), you will first have to take a train to the border

To book tickets for trains in Thailand click here >

KTM Sungai Petani Train Station Telephone Number
(Nombor Telefon Stesen Keretapi KTM Sungai Petani)
If you need to telephone Sungai Petani Station you can call them on the following telephone number:
04 - 4212604
For general train information it is best to call the KTM call centre on: 1-300-88-5862
---
Sungai Petani KTM station ticket counter
Related pages:

Sungai Petani ETS train timetable >

---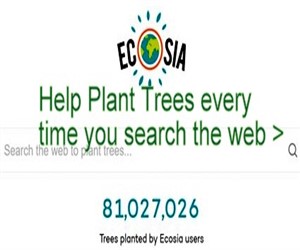 Ecosia - Search the Web - Plant Trees >