ETS Sungai Buloh to Tasek Gelugor KTM Train Schedule (Jadual) Price (Harga Tiket)

The ETS Sungai Buloh to Tasek Gelugor train services is a quick and convenient way to travel overland to this town in the North Seberang Perai District of Penang State, Peninsular Malaysia.

These fast Electric Train Services to Tasek Gelugor travel at a top speed of 140km/h and are operated by Malaysia Railways, KTM Berhad (Keretapi Tanah Melayu Berhad) on the long-distance route to the border station with Thailand at Padang Besar.

---
ETS Train Schedule to Tasek Gelugor from Sungai Buloh
(Jadual ETS Sungai Buloh ke Tasek Gelugor)

To see the ETS schedule for trains in the opposite direction from KTM Tasek Gelugor to Sungai Buloh click here >

KTM Sungai Buloh to Tsk Gelugor ETS train timetable:
You can see the latest full ETS timetable for 2023 here >

New train timetable from the 15th of January 2022 (2022-01-15):
Timetable notes:

Train numbers starting with an EG are ETS Gold services.
Train numbers starting with an EP are ETS Platinum services.

To see the full ETS train schedule for all northbound services to KTM Tasek Gelugor railway station, click on the following timetable link:

---
Before travelling to Tasek Gelugor by train you may want to visit the official KTMB.com.my (Malaysia Railways) website to check for any changes to the ETS timetable from Sg Buloh by clicking here >

KTM Sungai Buloh to Tasek Gelugor Train Fares / Ticket Prices

(Tambang / Harga Tiket KTM Sungai Buloh ke Tasek Gelugor)

The ETS train fare from Sg Buloh to Tasek Gelugor is approximately 55 - 56 MYR.
Please note that under the KTM Flexi Fare rules these fares shown above may vary depending on when you book your tickets and what time of the day, day of the week and period of the year you are travelling.

Buy Tickets for the ETS Sungai Buloh to Tasek Gelugor Train

ETS trains in Malaysia require you to have a ticket before you can board the train and each ticket comes with a reserved seat number.
As seat numbers are limited, it is always best to book your tickets in advance to make sure you can get a seat on the train you want to travel on (it is also cheaper than waiting until the last-minute due to the Flexi Fare rules).
To buy KTM ETS train tickets in advance you can:

Visit your nearest ETS train station ticket counter.

---
Related pages:

ETS Sungai Buloh to Padang Besar >

ETS Sungai Buloh to Anak Bukit >

ETS Sungai Buloh to Alor Setar >

ETS Sungai Buloh to Sg Petani >

---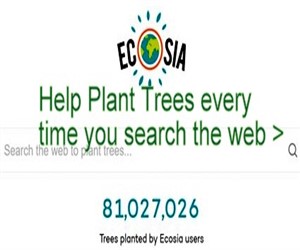 Ecosia - Search the Web - Plant Trees >