ETS Sungai Petani to Johor Bahru JB Sentral KTM Train Schedule (Jadual)
The electrified railway line that will connect the ETS Sungai Petani to Johor Bahru train is still under construction between Gemas and JB Sentral station in Johor Bahru, so until the line is completed, you currently have to take two trains to get to JB.

When the line has been upgraded to take the new Electric Train Services (ETS) trains, there will be a direct train travelling all the way along the west coast of Peninsular Malaysia to Johor Bahru

Until that time, you can take the following route:

ETS Train Schedule from Sungai Petani to Johor Bahru

(Jadual ETS Sungai Petani ke Johor Bahru)

The first part of the journey involves taking the ETS train as far south as it currently travels to Gemas railway station (see the following timetable).

KTM SP to Gemas ETS train timetable.
Please note: Due to Covid 19, KTMB is currently operating a reduced schedule - you can see the latest full ETS timetable for 2022 here >

New train timetable from the 15th of January 2022 (2022-01-15):
| Train Number | Departs Sg. Petani | Arrives Gemas | Book Online |
| --- | --- | --- | --- |
| EG 9425 | 16:59 | 00:10 | Book Tickets |
| | | | |
---
At Gemas railway station, you will then have to transfer onto one of the older diesel engine trains to take you the last leg of the journey into Johor state, ending up at the last station, JB Sentral (see the following timetable).

New KTM Timetable from the 1st of July 2022:
---
If you want to travel on to Singapore, you can either take the Shuttle train service to Woodlands railway station or take the short walk to the main border crossing and catch a bus.

To see the latest Shuttle train timetable from JB Sentral to Woodlands Singapore click here >

---
If you want to check for any changes to the train schedule you can visit the official KTMB.com.my website by clicking here >

---
Booking Tickets for the ETS Sungai Petani to Johor Bahru Train

Travelling by train from SP to JB will require you to buy two separate train tickets and as with any travel by long-distance KTM trains in Malaysia, you should book your tickets as far in advance as you can.

To book your KTM train tickets in advance you can:
Visit any long-distance KTM train station ticket counter.

Or you can book your KTM train tickets online >

Alternative Ways to Travel from Sungai Petani to Johor Bahru

A slower but usually cheaper way to get from SP to JB is to take a bus.
Sungai Petani bus station is located just 5 minute walk south of the railway station and there are usually regular bus services to TBS bus station in KL.
From TBS you can then connect to another bus to Larkin bus station in Johor Bahru.
To search for buses on these routes click here >

Another option would be to take a more regular train from SP to KL Sentral station, then take a short ride on the KTM Komuter train to the TBS Bus Terminal via Bandar Tasik Selatan station (please note there is one direct ETS train from SP to TBS as well) then take a bus from TBS to Larkin in Johor Bahru.

Bandar Tasik Selatan railway station is directly connected to the TBS Bus Terminal so it is only a few minutes walk to get from the train to the bus.

---
For information on the railway station in Sungai Petani, click on the following picture link:

The KTM Sungai Petani railway station in Kedah >
Related pages:

Sungai Petani KTM ETS trains main page >
JB Sentral KTM trains main page >

About ETS trains in Malaysia >

KTM ETS train timetables main page >

---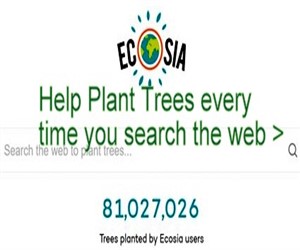 Ecosia - Search the Web - Plant Trees >