ETS Sungai Petani to TBS KTM Train Schedule (Jadual) Ticket Price
To get from Sungai Petani (SP) to Terminal Bersepadu Selatan (TBS Bus Terminal in KL) you could go by bus or travel by the faster ETS Sungai Petani to TBS train.
There is currently only one direct ETS train from SP to TBS (connected to the Bandar Tasik Selatan Railway Station by a pedestrian bridge).

However, another good way to get to TBS by train is to take one of the more regular SP to KL Sentral ETS trains, then take the short trip from KL to TBS by KTM Komuuter train.
The duration of the train journey by the direct ETS to TBS from SP is a little under five hours.

ETS Train Schedule from Sungai Petani to TBS Bus Terminal

(Jadual ETS Sungai Petani ke TBS)

To view the train schedule in the opposite direction from TBS Bus Terminal to Sungai Petani click here >

KTM SP to Bandar Tasik Selatan (BTS / TBS) ETS train timetable.
You can see the latest full ETS timetable for 2023 - 2024 here >

Current ETS train timetable:
| Train Number | Departs Sg. Petani | Arrives BTS / TBS | Book Online |
| --- | --- | --- | --- |
| EG 9425 | 16:59 | 21:55 | Book Tickets |
| | | | |
For all the latest ETS fares from/to Sg. Petani click here >

This EG numbered train is an ETS Gold service.

Alternative KTM Trains from SP to TBS
As mentioned above, if this direct ETS train to TBS doesn't fit in with your travel plans you can get to TBS Bus Terminal from Sg. Petani using ETS services to KL Sentral.
Once at KL Sentral, you then change onto a KTM Komuter train to Bandar Tasek Selatan (BTS) Railway Station (connected to TBS Bus Station by a footbridge).

For the latest Sungai Petani to KL Sentral Station ETS timetable click here >

For KTM Komuter trains from KL Sentral to TBS click here >

If you would like to see the most recent full ETS train timetable from Sungai Petani to Bandar Tasik Selatan and KL Sentral, click on the following link:

---
If you would like to check train departure times from the official KTMB.com.my website click here >

---
ETS Sungai Petani to TBS Train Fare / Ticket Price

(Tambang / Harga Tiket KTM Sungai Petani ke TBS)

For all the latest ETS train ticket prices from Sg. Petani to TBS or KL Sentral click here >

Buying Train Tickets for the ETS from Sg. Petani

ETS trains in Malaysia require you to have a reserved seat in order to board the train (no standing passengers are allowed).
To make sure you can get a seat, you should always plan ahead and book your tickets in advance.
To book your advance train tickets in Malaysia you can:
Visit the Sungai Petani KTM Railway Station ticket counter (or you can go to any other ETS railway station in Malaysia).

You can also book tickets online direct from the KTMB website for the same price >

---
Sungai Petani KTM Berhad trains main page >
KTM ETS train schedules main page >

---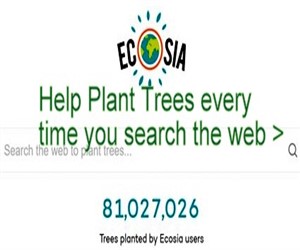 Ecosia - Search the Web - Plant Trees >