ETS Tapah Road to Butterworth Penang KTM Schedule (Jadual) Train Price (Harga Tiket)

Taking the fast ETS Tapah Road to Butterworth (Penang Sentral) train service is the fastest, safest and most environmentally friendly way to travel to Penang Island (Pulau Pinang) from Tapah, with the duration of the train journey taking around two hours and 20 minutes.

The distance (jarak) from Tapah Road to Butterworth is approximately 205 km.

ETS Tapah Road to Butterworth Penang Train Timetable

(Jadual ETS Tapah Road ke Butterworth Penang)

If you want to see the ETS train schedule in the other direction from Butterworth Penang to Tapah Road click here >

KTM Tapah to Penang Butterworth ETS train timetable:

You can see the latest full ETS timetable for 2023 - 2024 here >

New train timetable from the 15th of January 2022 (2022-01-15):
| Train Number | Departs Tapah Road | Arrives Butterworth | Book Online |
| --- | --- | --- | --- |
| EG 9322 | 19:57 | 22:22 | Book Tickets |
| | | | |
For ETS train fares from Tapah Road to Penang Sentral Butterworth click here >

Notes for the above timetable:
These EG numbered trains are ETS Gold Services.

The ETS Platinum Services do not currently stop at Tapah Road.

---
---
ETS Train Fares from Tapah Road to Penang Sentral, Butterworth

 (Tambang / Harga Tiket ETS Tapah Road ke Penang Sentral, Butterworth):

With the KTM Flexi Fares system, prices for ETS train tickets now vary due to many different factors (how far in advance you book, when you want to travel ie weekday or weekends, off-peak or during peak holiday seasons)

For the latest basic fares to Butterworth and information on the Flexi Fares system, please see our:
Butterworth ETS Train ticket prices page here >
Buying KTM Train Tickets to Butterworth

(Beli Tiket KTM ke Butterworth)

To travel by ETS train in Malaysia you need a ticket to board the train and each ticket comes with a reserved carriage and seat number.
No standing passengers are allowed on ETS trains.

As trains are a popular way to travel around Peninsular Malaysia, advance booking is highly advisable and with the Flexi Fares, cheaper.

To book ETS tickets you can either:
Go to any ETS railway station ticketing counter in person.

Or buy your tickets online direct from the KTMB website >
Arriving at Butterworth Railway Station

If you are heading over to Penang Island, once you arrive at Butterworth Railway Station you have to take a short walk to the Penang Sentral Terminal building where the ferry over to Georgetown departs from.

For more information about the Penang Island ferry, click on the picture link below:


Penang Sentral Butterworth to Georgetown Penang Island ferry >
---
You can also connect to local and long-distance buses from the Penang Sentral transport hub.

---
Related pages:
---
For the best places to stay in Georgetown Penang Island >

Butterworth ETS and KTM Komuter trains main page >

Tapah Road KTM trains main page >

---
KTM Train Timetables main page >

---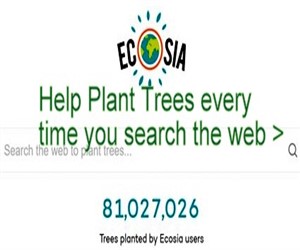 Ecosia - Search the Web - Plant Trees >