KTM Kampar Schedule 2023 (Jadual) ETS Train

The KTM Kampar Railway Station (stesen keretapi) is located in the state of Perak, Malaysia, along the KTMB Malaysian Railways North - South Line and has many departures a day, with the new high-speed ETS (Electric Train Service) stopping here.

Kampar Trains
Kampar ETS Trains

ETS trains from Ipoh to Kampar depart on a regular basis with many services a day running on the KL Sentral - Ipoh route.

Kampar is just two stops down the line on these Electric Trains from Ipoh and take just 23 minutes.
ETS trains from Kampar to KL Sentral take around two hours.
---
Kampar to KL Sentral ETS train ticket prices cost 22MYR on a "Silver Service" or 31MYR for the "Gold Service".

You can also use these ETS trains to get to : Batu Gajah, Tapah Road, Sungkai, Slim River, Behrang, Tanjung Malim, Kuala Kubu Baru, Rawang, Sungai Buloh and Kepong Sentral.
To see all the tickets prices / fares to these destinations:

Click here for the table of ETS fares >>>
---
With more and more new ETS Trains coming online, you can now travel by ETS Train from Kampar to Gemas to the south and from Kampar to Padang Besar in the north on the Malaysia - Thailand border, Butterworth (for Georgetown / Penang Island), Alor Setar, Arau (for Langkawi), Tampin (for Melaka) and many more...

Popular Routes:

ETS from Kampar to Alor Setar (For ferry boates to Langkawi from Kuala Kedah Jetty) >

ETS from Kampar to Arau (for ferry boats to Langkawi Island from Kuala Perlis Jetty) >

ETS from Kampar to Bukit Mertajam (BM) >

ETS from Kampar to Butterworth Penang Sentral >

ETS from Kampar to Padang Besar (for Hat Yai Thailand) >

ETS from Kampar to Sungai Petani >

---
As the dual electrified track is yet to be upgraded past Gemas, if you want to travel further south to Johor state, JB Sentral and Singapore, you will have to change trains at Gemas and take a Shuttle service from there to Johor Bahru.

For the latest Gemas to JB timetable click here >>>

---
To check KTM Kampar train times at the official KTMB.com.my website click here >

KTM Kampar Train Tickets

For short journeys you can often buy your tickets from the train station (if there are seats still available - advance booking is still recommended even for short trips).
For longer journeys you should always book your tickets in advance!

To book your tickets in advance, you can:
book online from our train booking page here >

Related Pages:
Kuala Lumpur KL Sentral to Kampar Train Times and Fares

Related Links:
Find the best places to stay in Kampar

ETS Trains in Malaysia main page >
KTMB Train Timetables main page >

---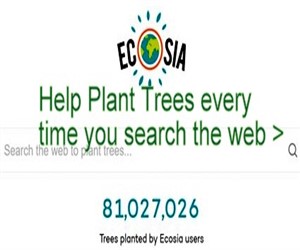 Ecosia - Search the Web - Plant Trees >