KTM Rembau Schedule 2023 (Jadual) Komuter Train

The KTM Rembau Railway Station (stesen keretapi Rembau) is located in the southern state of Negeri Sembilan along the West Coast Route (North - South Line) and is served by KTM Komuter Trains (commuter) on the Tampin / Pulau Sebang - KL Sentral Kuala Lumpur - Batu Caves Route (laluan).
Rembau KTM Komuter Train Schedule (Jadual):

To view the most recent KTM commuter timetables on this route, please see:

---
Stations along this route:

To the north:
Sungai Gadut, Senawang, Seremban (for connections to the long distance ETS trains), Tiroi, Labu, Nilai, Batang Benar, Bangi, Kajang (ETS Station) , Serdang, Bandar Tasik Selatan BTS (located next to TBS Bus Terminal Terminal Bersepadu Selatan), Salak Selatan, Seputeh, Mid Valley, KL Sentral (For all ETS trains heading north), Kuala Lumpur Old Station (KTM Terminal), Bank Negara, Putra, Sentul, Batu Kentonmen, Kampung Batu, Taman Wahyu and the terminal station of this line at Batu Caves.

To the south:

There is only one station to the south on this commuter line, the Komuter terminal station of Tampin / Pulau Sebang.
From here you can connect to the Shuttle Train service in to Johor state, terminating at JB Sentral in Johor Bahru.
From JB you can continue by train to Singapore by another short, 5 minute Shuttle train to Woodlands Railway Station.

Stations on this route through Johor state to JB include:
Batang Melaka, Gemas, Kluang, Kulai, Kempas Baru and Johor Bahru JB Sentral.

Rembau ETS Trains

Currently there are none of the new Electric Train Services (ETS) stopping at Rembau station.
If you do want to connect to the ETS service north to KL, Ipoh, Butterworth (for Georgetown Penang), Langkawi (from either Arau or Alor Setar) or travel up to Thailand, to the Padang Besar border station, your best option is to either:
Take the KTM komuter to Seremban (limited ETS departures).
Take the Komuter up to KL Sentral (all ETS trains stop or originate from here).
To see the most recent ETS train schedule for all long distance ETS trains click here >

---
Booking Train Tickets from Rembau
There is no need to book tickets in advance if you are only using the KTM Komuter trains.
If you intend to connect to the ETS or Shuttle to JB, you will need to reserve a seat.
You can do that from any mainline KTM railway station.
Or you can easily book seats online >

KTM Rembau Fares (Tambang)

For the latest / updated ticket prices for commuter trains to and from Rembau:
Please see the Komuter page on the official KTM website here >

KTM Komuter schedules main page >

---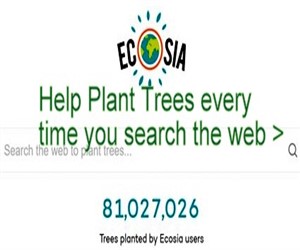 Ecosia - Search the Web - Plant Trees >