TBS to KLCC LRT Train Route, Fare, Time (Laluan, Tambang, Jadual) from Bandar Tasik Selatan
To get from TBS to KLCC by train, a good way to travel is to take an LRT train from Bandar Tasik Selatan (BTS) railway station to Masjid Jamek, then change LRT lines to KLCC.

If you have just arrived by bus at Terminal Bersepadu Selatan (TBS Bus Station), it is just a short walk to get to BTS train station with both buildings directly connected by an elevated pedestrian bridge.
LRT Train Route to KLCC from TBS / BTS

(Laluan Keretapi LRT ke KLCC dari TBS / BTS)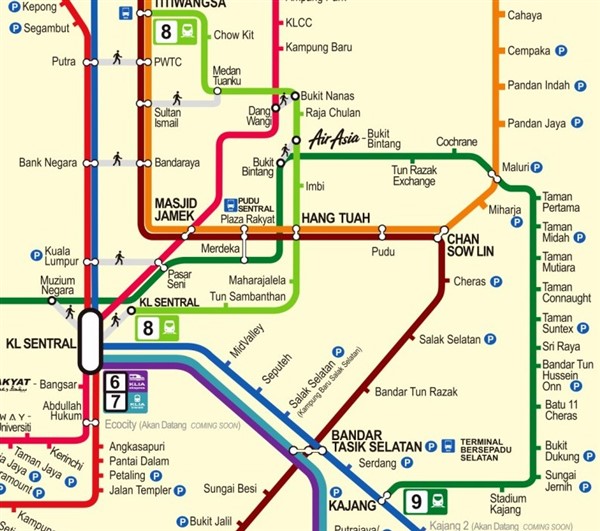 TBS to KLCC LRT train route map (click to view larger / full KL Transit map) >
To get to KLCC LRT station from TBS / BTS by LRT train, the first step of the journey is to take a train on the Sri Petaling Line heading in the direction of Sentul Timur from TBS / BTS to Masjid Jamek (journey time 21 minutes).

At Masjid Jamek integrated station, you then have to change onto the Kelana Jaya Line (staying within the "paid area") and take a train heading in the direction of Gombak from Masjid Jamek to KLCC (journey time 6 minutes).

KLCC LRT station is a popular destination for tourists who want to visit the Petronas Twin Towers and Suria KLCC Mall.

BTS / TBS to KLCC LRT Fare / Ticket Price

(Tambang / Harga Ticket LRT BTS / TBS ke KLCC)
The LRT train fare to KLCC is as follows:
Cash Price = 4.20 RM / MYR.
Cashless Price = 3.70 RM / MYR.
Concession Price = 2.10 RM / MYR.
The "Cash Price" fare is the price you pay if you buy your tickets (in the form of a token) from the RapidKL vending machines at BTS station.

The "Cashless Price" is for passengers who have a prepaid Touch n Go card (available from customer service offices at RapidKL stations).

---
A carriage on an LRT train to KLCC from TBS bus terminal
LRT Timetable / Operating Hours from TBS / BTS to KLCC
(Jadual / Waktu Operasi LRT ke KLCC dari TBS / BTS)
The main advantage of taking an LRT train over a KTM or ERL train is that LRT trains are much more frequent.

LRT train departs from BTS train station every 3 minutes during the rush hours, then between every 4 to 8 minutes during the rest of the day and early evening, then every 14 minutes late in the evening.

The first LRT train from BTS is at around 06:00.
The last LRT train departing BTS for Masjid Jemak is at 00:06 (Monday to Saturday) and 23:31 (Sunday and public holidays).
However, to make the connection from Masjid Jamek, you will have to take a slightly earlier train as the last LRT train from Masjid Jamek to KLCC is at 00:17 (Mon-Sat) and 23:46 (Sun & Pub Hols).

---
All fares and times for trains from TBS to KLCC that are shown on this page are for planning purposes only and may change without notice. To confirm any departure time and first and last trains you should visit the official RapidKL (MyRapid) website by clicking on the link below:

---
Related Pages:

---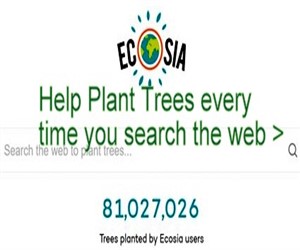 Ecosia - Search the Web - Plant Trees >