KTM Train from Butterworth to Johor Bahru
Penang to JB Sentral

The daily Intercity Train from Butterworth to Johor Bahru (JB Sentral) has been cancelled from May 2016 and now if you want to travel from Penang to JB by train, you will first have to take an ETS train to Gemas, then transfer to an Intercity train from Gemas to JB.
The good news is, this is actually quicker than the now cancelled old Rakyat Express Intercity Train that used to run on this route.

Butterworth Penang to JB Train Timetable

To see the latest Electric Train Service (ETS) Timetable from Butterworth to Gemas click here >

To view the full ETS Timetable southbound to Gemas click here >

Arriving at Gemas, there are now Shuttle Trains to Johor Bahru - JB Sentral Railway Station.

To view the full Shuttle Train Schedule to JB click here >

You can also travel from Penang to Johor Bahru by bus:
Visit our bus booking page here to find times and fares >

---
KTM Train Fares from Butterworth Penang to JB Sentral

(Harga Tiket KTM Butterworth Penang ke JB Sentral)

Ticket prices shown below are for one-way journeys. There is no discount for returns fares.

The ETS Train from Butterworth to Gemas costs:

Adults: 83 MYR - Child: 46 MYR

Tickets from Gemas to JB Sentral cost:

Superior class (2nd class):

Adult: 21 MYR - Child: 15 MYR
Buying Tickets for the Train from Butterworth to Johor Bahru
Train tickets are available for sale varying periods before the departure date (depending on when KTM release tickets and if they are changing the timetable) and can be bought from Butterworth Railway Station or any main station within Peninsular Malaysia.
If you are staying in George Town on Penang island, there is a KTM ticket office located on the walkway up to the Penang to Butterworth ferry.

Tickets can also be purchased online from the KTM website or for a much more easy booking process, through an online ticketing agent.
See our online booking page where you can book your tickets through either of these >

Alternative Routes from Penang to Johor Bahru by Train

There are other ETS Trains that travel down to Gemas every day.
These services travel from Padang Besar but do not take the branch line to Butterworth.
You can, however, take a Komuter Train to Parit Buntar or Taiping, where you can pick up these services (make sure you buy your ETS tickets before going to Parit Buntar/Taiping as these services can often be full).
To see the Komuter Timetable from Butterworth to Parit Buntar or Taiping click here >
To see all ETS Trains southbound to Gemas click here >

---
Related Links:
Butterworth Trains main page >
---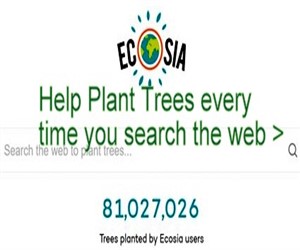 Ecosia - Search the Web - Plant Trees >