ETS Butterworth Gemas Schedule (Jadual)

Starting from October 2015, there is a new high-speed Electric Train Service running between Butterworth (Penang Sentral), to the town of Gemas in Negeri Sembilan.

This will make Gemas the southern most point for the new ETS Train services, with the final section on Malaysia's North - South Line, between Gemas and Johor Bahru, yet to have the electrified double track laid.

ETS Butterworth Gemas Schedule / Timetable (Jadual)

To view the ETS Train Timetable from Gemas to Butterworth click here >

KTM Butterworth Penang Sentral to Gemas ETS schedule:
You can see the latest full ETS timetable for 2023 here >

New train timetable from the 15th of January 2022 (2022-01-15):
| Train Number | Departs Butterworth | Arrives Gemas | Book Online |
| --- | --- | --- | --- |
| EG 9321 | 07:50 | 14:52 | Book Tickets |
| | | | |
For the latest ETS train ticket prices from Butterworth (Penang Sentral) click here >

These ETS Platinum Services operate daily.

To view the full timetable for this service with all the stops:
Visit our ETS southbound Timetable page here >

---
For travel further south on the N -S Line, you will now have to take the new Shuttle Train service from Gemas to Johor Bahru's JB Sentral Station.

From JB you can then take a Shuttle Train to Singapore.

Gemas is also the junction station where the Jungle Railway Line up to the north-east of Malaysia joins the N-S Line

For the Jungle Line Timetable northbound click here >

For the Jungle Line Timetable southbound click here >

ETS Butterworth to Gemas Ticket Prices

For the latest ticket prices from Butterworth click here >

Booking ETS Tickets

Train tickets in Malaysia become available for sale as and when KTM decide to release them.
This can be a few months in advance or just a few weeks in advance, depending on timetable changes (which are fairly frequent).

Tickets can either be booked directly from any mainline KTMB Railway Station or online.
Booking ETS tickets online, you have a choice of booking direct from the KTMB official website or by using an online ticket agent (a much easier booking process).

To book your tickets either way click here to visit our booking page >

If you are staying in George Town on Penang Island, you can take a walk down to the jetty where the ferry leaves for Butterworth, where you will find a small KTM Ticket Office open from Monday to Saturday.
Here you can buy your ETS train tickets, saving you a journey over to the mainland.

---
For information about Butterworth Railway Station click here >
For information on the ferry from Penang Island to Butterworth click here >

ETS Trains in Malaysia main page >

Butterworth Penang Trains main page >
---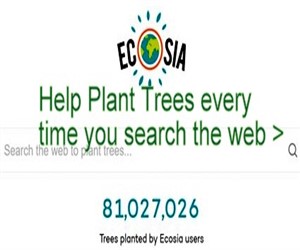 Ecosia - Search the Web - Plant Trees >