How to Travel by Train from Butterworth to Singapore
If you want to catch the KTM train from Butterworth to Singapore Woodlands Railway Station, from the 19th May 2016 and the introduction of a new KTM timetable, this journey will involve three trains.
This is due to the fact that all long distance Intercity Trains are cancelled from this date.

Butterworth Penang to Singapore Train Schedule (from May 2016)

With the new timetable, only high-speed Electric Train Services (ETS) are now operating long distance services on the new dual tracks that currently stop in Gemas.

The first step of your journey to Singapore from Butterworth by train is :
To take an ETS Train from Butterworth to Gemas >>>

From Gemas you then take a Shuttle Train to JB Sentral in Johor Bahru >>>

From JB Sentral you can then either cross the Causeway into Singapore by train or bus.
The Shuttle Train takes just five minutes to get to Woodlands Station in Singapore.
To see the latest Shuttle Train schedule to SG click here>>>

If you are travelling in the other direction click here for the times and fares>>>

Ticket Prices / Fares

Train tickets for these services cost:
Butterworth to Gemas ETS Gold Service:
Adult - 83 MYR / Child - 46 MYR
Gemas to JB Sentral Shuttle Train:
Adult : 21 MYR / Child : 15 MYR
Shuttle Train from JB to Singapore:
5 MYR (All)

Buying Tickets for the Train from Butterworth to Singapore

If you are staying on Penang Island there is no need to go over to Butterworth Station on the mainland to buy your train tickets, as there is a small KTM booking office located at the jetty in George Town, close by to the Penang Ferry over to Butterworth.
The office can be easily found by just walking towards the the ferry departure gates. As you walk along the pathway up to the ferry, just as the path turns left, you will see the office on your right hand side.
The KTM office in George Town is open every day, except Sunday, from 09.00 until 16.00, but closes for lunch for an hour (at various times).

An even easier way to buy tickets is to book them online directly from Malaysian Railway or a by using an online booking agent.
Click here to go to our train booking page where you can do both >>>

Alternative ways to travel from Penang to Singapore by Train

If you do not want to do the trip in one go, there are many places of interest that you may want to stop at for a day or two along Malaysia's North to South Railway Line.
These include, Taiping, Ipoh, Kuala Kangsar, the Cameron Highlands and Melaka (Malacca).
See our Butterworth trains page for more places to visit on your trip south to Singapore.
Butterworth Trains main page>>>
---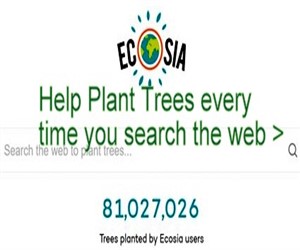 Ecosia - Search the Web - Plant Trees >