Train from Singapore to Kuala Lumpur Malaysia
(SG to KL) KTM Schedule (Jadual)

Travel by Train from Singapore to Kuala Lumpur from May 2016 now involves three separate trains!
All the diesel Intercity Express day and night sleeper trains have been cancelled from this date.
This is due to the dual electrified track now being completed between Gemas and KL.

The upgrading of the track between Gemas and JB Sentral is still ongoing and not due for completion until 2022.

To travel from Singapore to KL by train now, you have to do the following:

The first step of your journey from SG to KL is to take the 5 minute trip on the Shuttle Train from Woodlands Station in Singapore to JB Sentral Station in Johor Bahru.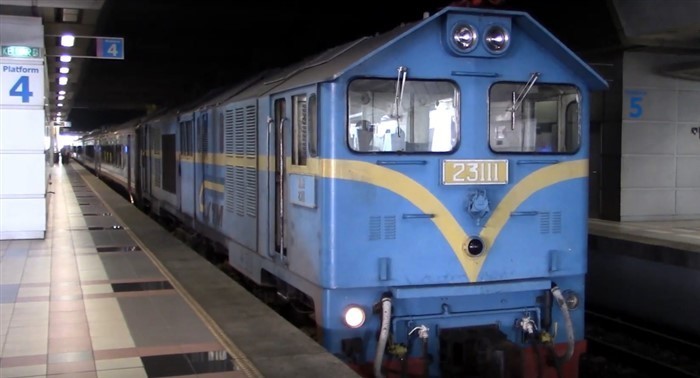 Singapore to JB Sentral shuttle train
From JB Sentral, you will then have to catch a Shuttle Train or the one Intercity Train to Gemas, or stay on the Shuttle service until the last stop, which is now Tampin (also called Pulau Sebang).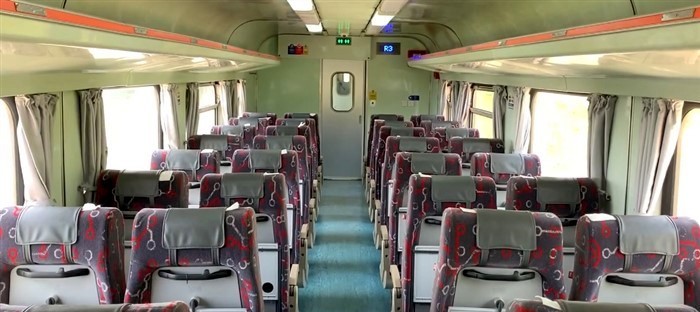 Seats on a shuttle train from JB Sentral to Gemas (the same carriages are also used for the SG to JB train)
From Gemas (where the new electrified dual tracks start), you can then catch a high-speed Electric Train Service (ETS) to KL Sentral Station in Kuala Lumpur.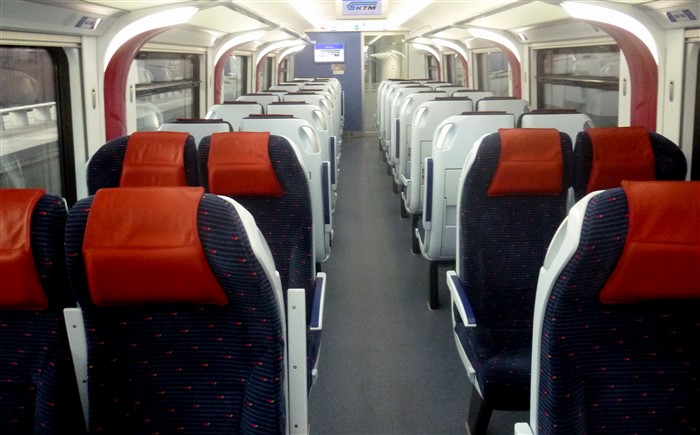 Seats on an ETS train to KLS (Kuala Lumpur Sentral)
Or, from Tampin you can catch a much more frequent (and cheaper) KTM Komuter Train.
Latest KTM Train Timetable from Singapore to KL Sentral - via JB Sentral / Gemas or Tampin

(Jadual Waktu Keretapi KTM terkini dari Singapura ke KL Sentral)
Latest KTM Train Timetable:

Shuttle services now travel past Gemas to Tampin, so you now have the option of taking a much cheaper KTM Komuter service from Tampin to KL Sentral (since Covid 19 and the MCO / PKP period, this connection is not currently available.

---
New KTM Timetable from the 1st of July 2022

KTM Gemas to KL ETS Timetable:
You can see the latest full ETS timetable for 2023 - 2024 here >

If you want to travel in the other direction from KL to Gemas by train click here >

New train timetable from the 15th of January 2022 (2022-01-15):
| Train Number | Departs Gemas | Arrives KL Sentral | Book Online |
| --- | --- | --- | --- |
| EG 9420 | 08:05 | 10:40 | Book Tickets |
| EG 9322 | 15:20 | 17:55 | Book Tickets |
| | | | |
* Operates with the newer ETS2 train that includes a Business Class coach.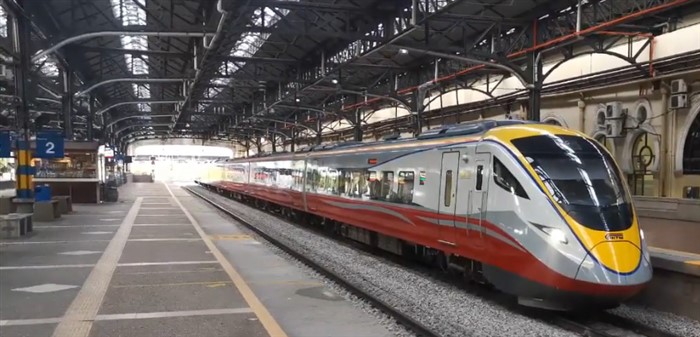 KTM ETS2 train
To view the latest full timetables for all these services, please see the following pages on our site:
---
Another alternative is to travel over to Johor Bahru first (by train, taxi or bus), then take a direct bus from JB to Kuala Lumpur.
This can work out much cheaper than taking a bus directly from Singapore, but it is a lot more hassle and you have to allow plenty of time to cross the Singapore / Malaysia border which is often very congested (take the train from Woodlands to JB Sentral if you can, as immigration procedures here are much quicker).

Train Ticket Prices Singapore to KL

Tickets for these three trains will cost you the following:
Shuttle Train from Singapore to JB Sentral cost:

5 SGD (Adult and Child)
Shuttle Trains from JB Sentral to Gemas cost:

Adult 21 MYR
Child 15 MYR
ETS tickets from Gemas to Kuala Lumpur Sentral cost:

Gold Service :
Adult 31 MYR
Child 20 MYR

Platinum Service :
Adult 40 MYR
Child 24 MYR
Please note: With the introduction of a new KTM timetable from June 2018, you can now travel from JB to Tampin on all of the the Shuttle Trains, making it the cheapest way to travel from Singapore to Kuala Lumpur.
This means you can now connect to the cheap KTM Komuter Trains from Tampin to KL Sentral.
Doing the trip this way is slightly slower, but much cheaper as you do not have to use the more expensive ETS services.
To see the timetable for the commuter trains from Tampin to KL click here >

---
How to Book Tickets for the Train from Singapore to Kuala Lumpur
If you want to travel all the way by train from SG to KL, you will have to book all three separate tickets if you want to guarantee a seat on all three trains (unless you decide to take a Komuter service for the last sector where no advance booking is available):
If you are staying in Singapore, the best way to do this is through an online agent or by using the KTM official website.
How to Travel to Woodlands Train Station from Singapore City Centre
As the Woodlands Railway Station (also known as Woodlands Train Checkpoint - WTCP or Woodlands CIQ) is located in the very north of the island, you will need plenty of time to travel out to the station to catch your train over to JB Sentral.
The easiest (and so the most expensive) way to get from the city centre is by taxi.
If you want to travel to Woodlands as cheaply as possible, it is best to take an MRT Train to either Marsiling MRT Station (the nearest MRT station to WTCP and within walking distance - 1.7 Kms if you have time) or Woodlands MRT Station where there is a bus interchange.
From either of these MRT stations, you then have to take a short bus trip to WTCP.
For more information, fares, timetables, please visit the following website:
They also have a very useful "Journey Planner" where you put in you point of departure and destination and they will tell you the best ways to get there.

Accommodation
If you want to find the best places to stay for your budget, just click on one of the pictures below where you can read guest reviews and compare room rates for the best deals.

Arriving at KL Sentral Station in Kuala Lumpur, there are plenty of places to stay within a few minutes walk or a short taxi ride :
For luxury or deluxe hotels near KL Sentral Station click here >
For budget accommodation near KL Sentral Station click here >

From KL Sentral railway station it is also easy to get to all parts of the city either by city trains (LRT) and KTM Komuter Trains, buses and taxi's or if you are heading out to KUL airport, you can catch the high speed rail link to KLIA / KLIA2 or a cheaper bus from underneath KL Sentral Railway Station.

For the latest timetables for KTM Komuter Trains from KL Sentral click here >

Kuala Lumpur Trains main page >
Intercity Trains Timetable Northbound >

---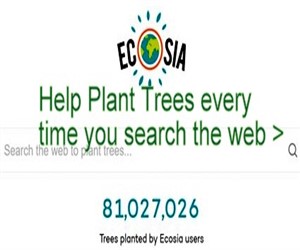 Ecosia - Search the Web - Plant Trees >