Chiang Mai Phitsanulok
Train Times and Ticket Prices
Travel by train from Chiang Mai to Phitsanulok is easy with a good choice of cheap slower trains or the more expensive Special Express services covering the 362 km distance between these two historic Thai cities.

Trains Times from Chiang Mai to Phitsanulok
To see the timetable in the other direction from Phitsanulok click here >

| Train Number | Departs | Arrives | Type | More Info |
| --- | --- | --- | --- | --- |
| 102 | 06:30 | 13:16 | Rap | Info > |
| 8 | 08:50 | 14:34 | Sp. Ex. DRC | Info > |
| 52 | 15:30 | 22:58 | Ex. | Info > |
| 10 | 18:00 | 00:47 | Sp. Ex | Info > |
Timetable Notes:
Ord = Ordinary
Rap = Rapid
Ex. = Express
Sp. Ex. = Special Express
Sp. Ex. DRC = Special Express Diesel Railcar - (Sprinter Train)
Chiang Mai Phitsanulok Train Ticket Prices

The following are the one-way fares in either direction, depending on the type of train used (cheapest and slowest ones first).
Ordinary trains have just 3rd class fan seats available and are the cheapest way to travel between Chiang Mai and Phitsanulok costing just 65 THB.

Rapid trains have both 2nd and 3rd class fan seating and cost:
3rd class 175 THB
2nd class 260 THB
Train 109 to Chiang Mai also has 2nd class night sleeper carriages:
Upper Berth: 540 THB
Lower Berth: 610 THB

Express trains have a range of seats and sleeping berths and cost:
3rd class fan seat 215 THB
2nd class Air-conditioned seat 370 THB

2nd class fan berths:
Upper 430 THB
Lower 500 THB

2nd class Air-conditioned berths:
Upper 600 THB
Lower 670 THB

Special Express services are all sleeping berths services and cost :

1st class A/C berths:
Upper 945 THB
Lower 1,145 THB

2nd class A/C berths:
Upper 620 THB
Lower 690 THB

Train 9/10 have the new Chinese made CNR coaches and are much nicer, but cost a little more:
1st class A/C berths:
Upper 1,135 THB
Lower 1,335 THB

2nd class A/C berths:
Upper 780 THB
Lower 880 THB

Special Express DRC (Diesel Railcar) have only 2nd class A/C seats and the price of your ticket comes with a small meal and soft drinks. Tickets for this service cost 470 THB

Child Fares:
To work out the ticket prices for children aged 3 to 11, please apply the following discounts to the prices shown above, depending on you choice of coach class:
1st class - minus 152 THB
2nd class - minus 75 THB
3rd class - minus 32 THB

Children under 3 travel for free.

Booking Train Tickets
If you want to travel by train, you really should book your seats / sleeping berths in advance (unless you want to travel 3rd class where you can just turn up at the station and book your tickets on the day of travel).
Booking tickets in advance in Thailand is relatively easy.

You can buy advance tickets from any SRT railway station ticket counter or ticket office.
Or book your train tickets online >

---
Chiang Mai Railway Station main page >

Related pages:

Phitsanulok to Ayutthaya train times and fares >

Phitsanulok to Bangkok train times and fares >

---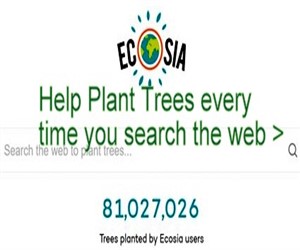 Ecosia - Search the Web - Plant Trees >