ETS Alor Setar to Sungai Siput KTM Train Schedule (Jadual) Price (Harga Tiket)

The ETS Alor Setar to Sungai Siput train service is operated by Malayan Railways, Keretapi Tanah Melayu Berhad (KTMB / KTM) and is the most direct way to travel to this town in the state of Perak, Peninsular Malaysia.
ETS Schedule Alor Setar to Sungai Siput
(Jadual ETS Alor Setar ke Sungai Siput)

To see the ETS schedule for trains in the opposite direction from KTM Sungai Siput to KTM Alor Setar click here >

KTM Alor Setar to Sungai Siput ETS train timetable:
Please note: Due to Covid 19, KTMB is currently operating a reduced schedule - you can see the latest full ETS timetable for 2022 here >

New train timetable from the 15th of January 2022 (2022-01-15):
| Train Number | Departs Alor Setar | Arrives Sungai Siput | Book Online |
| --- | --- | --- | --- |
| EG 9425 | 16:29 | 18:37 | Book Tickets |
| | | | |
---
For KTM train fares from Alor Setar click here >

Timetable notes:

EG numbered trains are ETS Gold Services.

EP numbered trains are ETS Platinum Services.
To see the full ETS schedule for all southbound KTM train services on the route to Sungai Siput, click on the timetable link below:

---
All train times from Alor Setar to Sg Siput are published for information and planning purposes only and may change without notice due to operational reasons. Before travelling to Sungai Siput by KTM train you may want to visit the official Malaysia Railways (KTMB.com.my) website here >

KTM Alor Setar to Sungai Siput Ticket Price / Fare

(Tambang / Harga Tiket KTM Alor Setar ke Sungai Siput)

For the latest ETS train fares from KTM Alor Setar to KTM Sungai Siput click here >

Buy Tickets for the ETS Alor Setar to Sungai Siput Train

Travelling by ETS train in Malaysia is the fastest way to get around using public transport and as trains can be fully booked during busy times of the year, you should try to book your tickets as far in advance as you can to make sure you can get a seat.

It will also work our slightly cheaper if you book far in advance under the KTM Flexi Fare rules.

You can buy your train tickets in advance from the ticket counter at Alor Setar railway station (or at any other ETS station within Malaysia).

Or you can book train tickets online >
---
Related pages:

KTM Alor Setar trains main page >
KTM Sungai Siput trains main page >

ETS train schedules main page >

KTM Alor Setar to Taiping trains >

KTM Alor Setar to Kuala Kangsar trains >

KTM Alor Setar to Ipoh trains >

KTM Alor Setar to Batu Gajah trains >

---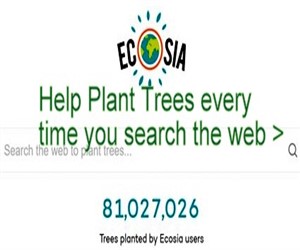 Ecosia - Search the Web - Plant Trees >