KTM ETS Train from Alor Setar to Ipoh Perak Timetable (Jadual)

Travel on the KTM ETS Train from Alor Setar to Ipoh in the state of Perak, Malaysia is fast and convenient with a number of departures a day.
Travel by train is much more convenient than by bus, as the train stations at both places are located in the city centre.

To view the schedule in the opposite direction from Ipoh to Alor Setar click here >

If you take the bus, you will have to take another local bus or taxi to get to your final destination as both bus stations are located quite a few kilometres away from the city centres.

ETS Schedule Alor Setar to Ipoh

(Jadual ETS Alor Setar ke Ipoh)

KTM Alor Setar to Ipoh ETS train schedule:
You can see the latest full ETS timetable for 2023 here >

New train timetable from the 15th of January 2022 (2022-01-15):
---
For ETS train fares from Alor Setar click here >

Timetable notes:

* These services operate with the newer KTMB ETS2 trains that have a Business Class carriage.

EG numbered trains are ETS Gold Services.

EP numbered trains are ETS Platinum Services.

To view the full ETS timetable for these and other trains on the southbound route to Ipoh click on the timetable link below:

To find out about Ipoh Train Station click on the picture link below:

Ipoh Train Station >
For alternative travel from Alor Setar to Ipoh by bus:
see our online bus booking page here >

---
KTM ETS Alor Setar to Ipoh Ticket Price / Fare

(Tambang / Harga Tiket KTM ETS Alor Setar ke Ipoh)

Fares for these services depend on which type of ETS Train you choose to travel on.
Tickets of the ETS Gold Services cost:
Adult: 42 MYR - Child: 25 MYR
Tickets for the ETS Platinum Service are slightly more expensive and cost:
Adult: 55 MYR - Child: 32 MYR
Please note: Now KTM are using "Flexi Fares" the prices shown abown may vary a little as there are now many different factors that can change the price you pay.

For more information on the Flexi Fares and all ETS fares on this route to Ipoh:
Buy Tickets for the KTM ETS Train from Alor Setar to Ipoh

(Beli Tiket untuk Keretapi KTM ETS dari Alor Setar ke Ipoh)

To make an advance booking (which we highly recommend as trains can get full quickly during busy times of the year), you can visit any mainline KTM train station or more easily, book your tickets online via the KTMB official website.
To book tickets online now click here >
---
If you want to travel from Langkawi to Ipoh by train, you can catch a regular ferry from the main town in Langkawi, Kuah, to the port of Kuala Kedah.
From Kuala Kedah you can easily get to the train station by taxi or take a cheap local bus to the city centre, then take a 10 minute walk to the station.
For more information, please see our:
Ferries from Langkawi to Kuala Kedah page >
Bus from Kuala Kedah Jetty to Alor Setar page >
Alor Setar Railway Station page >

---
Related pages:

KTM Alor Setar Trains main page >
ETS Alor Setar to Kuala Kangsar >

ETS Alor Setar to Sungai Siput >

ETS Alor Setar to Batu Gajah >

ETS Alor Setar to Tanjung Malim >

ETS Alor Setar to Sungai Buloh >

---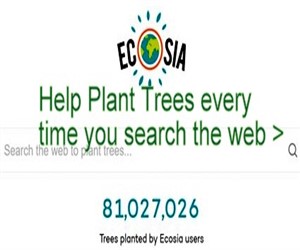 Ecosia - Search the Web - Plant Trees >