ETS Bukit Mertajam to Gemas KTM Train Schedule (Jadual) Fare

Taking the ETS Bukit Mertajam to Gemas train gets you to the current end of the line for the newer Electric Train Services as the line south of Gemas is still undergoing upgrading work.

If you want to travel from Bukit Mertajam (BM) to Johor state, JB Sentral in Johor Bahru or Singapore, this is the train you want to take to make the connection to trains heading further south.

ETS Bukit Mertajam to Gemas Train Timetable (Jadual)

(Jadual ETS Bukit Mertajam ke Gemas)

To see the ETS train schedule in the other direction from Gemas to BM click here >

KTM BM to Gemas ETS Timetable:
You can see the latest full ETS timetable for 2023 - 2024 here >

Current ETS train timetable:
| Train Number | Departs B. Mertajam | Arrives Gemas | Book Online |
| --- | --- | --- | --- |
| EG 9321 | 08:00 | 14:52 | Book Tickets |
| | | | |
For the latest ETS train fares from Bukit Mertajam click here >

EP numbered trains are ETS Platinum Services.

EG numbered trains are ETS Gold Services.

To view the full timetable for this and all other southbound ETS trains, click on the following link:
To check departure times at the official KTMB website click here >

---
Once you arrive in Gemas station, this train terminates and you can then connect to the afternoon Shuttle train to JB Sentral.

To see the latest timetable from Gemas to JB Sentral click here >

From JB Sentral you can continue your journey by train to Singapore by taking the 5 minute Shuttle Train to Woodlands CIQ in Singapore.

Or you can walk over the Causeway and take a local bus into Singapore city centre.

ETS BM to Gemas Ticket Prices (harga tiket)

To see the latest ETS fares (tambang) from Bukit Mertajam, please see the following page:
Booking ETS Tickets to Gemas

You will need to make a seat reservation to travel on this train and the more in advance you purchase your tickets, the more likely you will be able to get a seat.

Advance tickets are available to purchase from just a few weeks ahead up to 3 months ahead (it all depends on when KTMB release the tickets for sale).

To buy advance ETS train tickets in Malaysia you can:

Visit any ticketing counter at any ETS station within the country.

Or you can book your tickets online >

---
Related pages:

Bukit Mertajam KTM trains main page >
ETS trains in Malaysia main page >
ETS KTM train schedules main page >

ETS Bukit Mertajam to Seremban >

---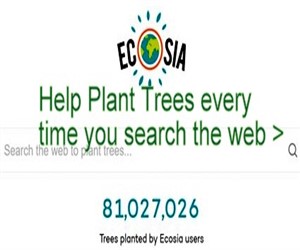 Ecosia - Search the Web - Plant Trees >