ETS Butterworth to Kampar
KTM Train Schedule (Jadual) & Ticket Price

The best way to travel from Penang to Kampar if you want to get there quickly is to take one of the ETS Butterworth to Kampar train services operated by Malaysian Railways KTM / KTMB (Keretapi Tanah Melayu Berhad).
The duration of the journey (tempoh perjalanan) by these fast electric trains from Butterworth Penang Sentral to Kampar is a little over two hours.
The distance from Butterworth to Kampar (jarak dari Butterworth ke Kampar) is approximately 180 km.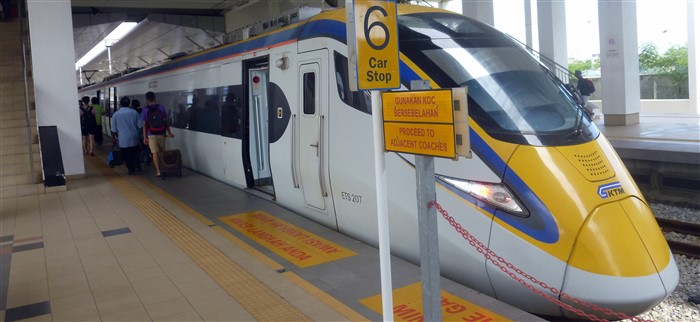 ETS train at Butterworth station >
ETS Butterworth to Kampar KTM Train Timetable

(Jadaul KTM ETS Butterworth ke Kampar)
If you wish to travel in the other direction from Kampar to Penang Sentral, Butterworth by ETS Train click here to see the timetable >
KTM Butterworth Penang Sentral to Kampar ETS schedule:

You can see the latest full ETS timetable for 2023 here >

New train timetable from the 15th of January 2022 (2022-01-15):
For ETS train fares from Butterworth to Kampar click here >

Notes for the above timetable:
EP numbered trains are the slightly faster ETS Platinum Services that have fewer stops along the route.

EG numbered trains are the ETS Gold Services that stop more frequently and are the cheaper of the two options.

Train numbers marked with * are the newer ETS2 trains that operate with a Business Class carriage.

Full Timetable:
To see the full ETS train timetable on this route with all the stops, please see the following timetable page on our site :
ETS Ticket Prices / Fares to Kampar from Penang Sentral Butterworth

(Tambang / Harga Tiket ETS dari Butterworth Penang Sentral ke Kampar)

For the latest ETS ticket prices to Kampar, including information on the KTM Flexi Fare system (Tambang Fleksi), please see our:
Butterworth ETS train ticket prices page here >
---
Buying ETS Tickets to Kampar from Penang Butterworth

(Beli Tiket ETS dari Penang Butterworth ke Kampar)

When you want to travel by ETS train in Malaysia, advance booking is a must (it is also now cheaper the further in advance you book with KTM's Flexi Fare system).

To book advance ETS train tickets from Butterworth Station you have a few options available:

1) If you are staying on Penang Island there is a KTM Ticket Office in Georgetown located at the Penang Jetty where the ferry departs for Butterworth (the office is located along the walkway that leads up to the ferry).

2) If you are already on the mainland you could go to the KTM Butterworth Railway Station ticket counter (located upstairs).

3) The easiest option is to Book ETS train tickets online direct from the official KTMB website >

---
Once you have purchased your tickets, you will need to take the ferry from Penang Island over to Penang Sentral in Butterworth to catch your train.
You should plan to get to the mainland at least an hour before your train departs just in case of any ferry delays.

For more information on the ferry service to Penang Sentral, click on the picture link below:


Ferry to Penang Sentral from Georgetown Penang Island >
---
Related Pages:
How to get from Butterworth to Kampar by bus or train >
ETS train timetables main page >

KTM Butterworth trains main page >

---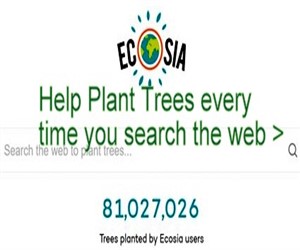 Ecosia - Search the Web - Plant Trees >