ETS Ipoh to Tapah Road KTM Train Schedule (Jadual)

The short and quick journey on the ETS Ipoh to Tapah Road KTM train takes only around 35 minutes.
ETS Gold and Silver services stop at Tapah Rd.
ETS Platinum services currently do not stop here.

It is only 3 stops to get to Tapah Road from Ipoh, with trains stopping at Batu Gajah and Kampar on this route.

KTM Ipoh to Tapah Road ETS Train Timetable

(Jadual Waktu Keretapi ETS KTM Ipoh ke Tapah Road)
To view the ETS timetable in the opposite direction from Tapah to Ipoh click here >

KTM Ipoh to Tapah Rd ETS train timetable:

You can see the latest full ETS timetable for 2023 here >

New train timetable from the 15th of January 2022 (2022-01-15):
Timetable notes:
ES numbered trains are ETS Silver services.

EG numbered trains are ETS Gold services.
ETS Ticket Prices (Harga Tiket)
The cheapest trains on this route are the ETS Silver services but they are becoming much less frequent.

To see the latest KTM train fares from Ipoh:
Visit our Ipoh ETS ticket prices page here >

Booking Tickets for the ETS Ipoh to Tapah Road Train

To travel on ETS trains in Malaysia, you need to reserve a seat (no standing passengers are allowed).

If you wait until the day of travel to make your seat reservation, you may not be able to get on the train you want as trains can often be fully booked during busy times of the year (school holidays, weekends, religious festivals etc...).

To make sure you can get a ticket on the train you want to travel on, we always recommend you book your seats at least a few days in advance (the further ahead the better).

To make an advance ETS train tickets booking is easy to do.

You can go to any ETS railway station ticketing counter and book in person (you often have to take a ticket number first and wait for your number to be called before being served at the larger stations such as Ipoh).

If you want to save time, you can also book tickets online >

For information about the railway station in Ipoh click on the picture link below:

KTM Ipoh train station >
---
KTM Tapah Road trains main page >

ETS trains in Malaysia main page >

Ipoh to KL Sentral train schedule >

Ipoh to Kampar train schedule >

Ipoh to Sungkai train schedule >

Ipoh to Slim River train schedule >

---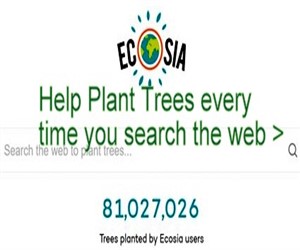 Ecosia - Search the Web - Plant Trees >