ETS Padang Besar to Seremban
KTM Berhad Train Schedule (Jadual)

From May 2016, a new KTMB Padang Besar to Seremban route has started operating.
These new long distance ETS Train services are limited stop ETS Platinum or Gold Services.

Currently there are just a few trains a day that travel past KL Sentral as the line to JB Sentral has yet to be upgraded.
When the line is complete, there will be more departures a day.

Padang Besar - Seremban Train Timetable / Schedule

(Jadual Keretapi Padang Besar ke Seremban)

To see the timetable in the opposite direction from Seremban click here >

KTM Padang Besar to Seremban ETS Timetable:

You can see the latest full ETS timetable for 2023 here >

New train timetable from the 15th of January 2022 (2022-01-15):
| Train Number | Departs Pdg Besar | Arrives Seremban | Book Online |
| --- | --- | --- | --- |
| EG 9425 | 15:50 | 23:05 | Book Tickets |
| | | | |
For ETS train fares from Padang Besar click here >

EG numbered trains are ETS Gold Services.
EP numbered trains are ETS Platinum Services.
These services operate daily.

For information about the Padang Besar Railway Station click here >

ETS Fares Padang Besar to Seremban (Harga Tiket)

The ticket prices from Pdg. Besar to Seremban will cost you:
Gold Services:
86 MYR for Adults
47 MYR for Children
Platinum Services:
116 MYR for Adults
62 MYR for Children
Booking Tickets on the ETS Padang Besar to Seremban Train

Tickets for these high-speed train services can be purchased from any mainline KTM railway station within Malaysia in advance of your departure date (booking periods can vary quite considerably depending on schedule changes and when KTM decide to release seats fro sale - sometimes you can only book a couple of weeks in advance, sometimes a few months in advance).
If you are not in Malaysia you should really book in advance rather than just turn up at Padang Besar Station hoping to get a seat.
You can book tickets online either by using the KTMB website, or for a much easier booking process, use an online ticketing agent.
you can book your tickets either way online here >

Alternative Trains from Padang Besar to Seremban

If you want an alternative way to travel from Padang Besar to Seremban by train, you could take the KTM Komuter services from Padang Besar to Bukit Mertajam, where you can connect to trains on the Butterworth to Gemas route (stopping at Seremban).
For the KTM Komuter timetable from Padang Besar click here >
For the Butterworth / Bukit Mertajam to Seremban train timetable click here >

---
Related Pages:
Shuttle Train between Hat Yai and Padang Besar >
Padang Besar ETS Trains main page >
Electric Train Services in Malaysia main page >
Alor Setar to Seremban trains >
Sungai Petani to Seremban trains >

---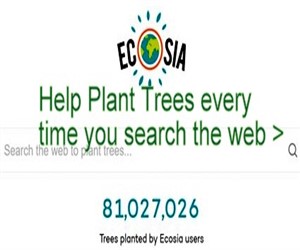 Ecosia - Search the Web - Plant Trees >