ETS Rawang to Padang Besar KTM Train Schedule (Jadual) Price (Harga Tiket)

If you want to travel from Rawang to Thailand (Hatyai - Bangkok) by train, the first part of the journey is to take an ETS Rawang to Padang Besar train service operated by Malaysia Railways KTMB (Keretapi Tanah Melayu Berhad).
---
ETS Train Schedule to Padang Besar from Rawang
(Jadual ETS Rawang ke Padang Besar)

For the departure times in the other direction for ETS trains from KTM Padang Besar to Rawang click here >

KTM Rawang to Padang Besar ETS train timetable:
You can see the latest full ETS timetable for 2023 - 2024 here >

New train timetable from the 15th of January 2022 (2022-01-15):
| Train Number | Departs Rawang | Arrives Padang Besar | Book Online |
| --- | --- | --- | --- |
| EG 9420 | 11:32 | 16:33 | Book Tickets |
| | | | |
See the latest ETS ticket price list for trains to Pdg Besar click here >

Timetable notes:

EG numbered trains are ETS Gold services.
The slightly faster ETS Platinum services do not currently stop at Rawang KTM station.

Alternative ways to Travel from Rawang to Padang Besar by KTM Train

For more trains to Padang Besar you can take one of the following routes from Rawang:
1) Take a cheap KTM Komuter (commuter) train from Rawang to Tanjung Malim  - then an ETS train from Tg Malim to Padang Besar.
2) Take one of the more frequent ETS trains on the KL - Ipoh ETS route to either Kampar, Batu Gajah or Ipoh - From any of these stations you can then take any ETS train to Padang Besar.

To view the full ETS train schedule for all northbound services to Pdg Besar, click on the following timetable link:

---
If you want to check departure times from Rawang railway station at the official KTMB.com.my (Malaysian Railways) website click here >

Rawang to Padang Besar KTM Train Fares / Ticket Prices

(Tambang / Harga Tiket Keretapi KTM Rawang ke Padang Besar)

To see the latest ETS train fares from Rawang to Pdg Besar click here >

Booking Tickets for the ETS Rawang to Padang Besar Train

Long-distance KTMB Electric Train Services are a popular way to travel around Peninsular Malaysia and can often be fully booked during busy periods of the year.

To make sure you can get a seat on the day you want to travel, you should book your tickets as far in advance as you can (it can also be cheaper).

To book tickets for any ETS train in Malaysia, you can either go to any ETS railway station ticket counter or book your seats online >

---
Related pages:

Padang Besar Railway Station information >

Padang Besar to Hatyai trains >

Padang Besar to Bangkok train >

Rawang KTM train times main page >

Padang Besar KTM train times main page >

Malaysian Railways ETS schedules main page >

---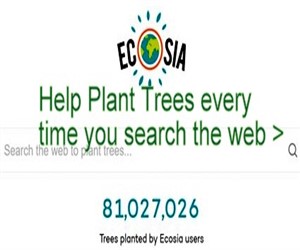 Ecosia - Search the Web - Plant Trees >