ETS Sungai Petani to Batang Melaka KTM Train Schedule (Jadual) Price
The ETS Sungai Petani to Batang Melaka train is a long-distance train operated by Keretapi Tanah Melayu Berhad (KTM - Malaysian Railways).
These fast Electric Train Services are the quickest way to travel overland in Malaysia, travelling at speeds of up to 140 km/h and are much faster than doing the same journey by bus.

The duration of the trip by ETS train to Batang Melaka from SP is around 6 hours and 35 minutes.

ETS Train Schedule from Sungai Petani to Batang Melaka
(Jadual ETS Sungai Petani ke Batang Melaka)

To view the timetable in the opposite direction from Batang Melaka to Sungai Petani (SP) click here >

KTM SP to Batang Melaka ETS train timetable.
You can see the latest full ETS timetable for 2023 here >

New train timetable from the 15th of January 2022 (2022-01-15):
| Train Number | Departs Sg. Petani | Arrives Batang Melaka | Book Online |
| --- | --- | --- | --- |
| EG 9425 | 16:59 | 23:52 | Book Tickets |
| | | | |
To find the latest ETS ticket fares / prices from Sungai Petani click here >

This EG numbered electric train is an ETS Gold service.

---
To see the latest full ETS train schedule from Sg. Petani, click on the following link:

---
If you want to check the official KTMB.com.my website for any changes / updates to these timetables you can visit their website by clicking here >

---
ETS Sungai Petani to Batang Melaka Train Fare / Ticket Price

(Tambang / Harga Tiket KTM Sungai Petani ke Batang Melaka)

For the latest ETS train fares from SP to Batang Melaka click here >

Please note: With the introduction of KTM "Flexi Fares" it is now cheaper to book your tickets as far in advance as you can and more expensive if you leave your booking until the last moment (see the above link to the fares page for more information).

Booking ETS Trains from Sungai Petani

If you want to travel by ETS train in Malaysia, it is always best to book your tickets in advance as all ETS services operate with reserved seats and can frequently be fully booked during busy times of the year.

To buy advance ETS tickets you can:
Go to the Sungai Petani KTM Station ticketing counter (or you can go to any other ETS station).

Or you can book your ETS train tickets online direct from KTMB >

---
Sungai Petani KTM ETS trains main page >
Batang Melaka KTM trains main page >

Information about ETS trains in Malaysia >

KTM ETS train schedules main page >

---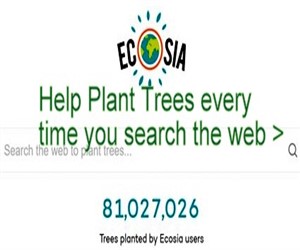 Ecosia - Search the Web - Plant Trees >