ETS Sungai Petani KTM Train Schedule (Jadual) & Ticket Price

ETS Sungai Petani train services operate on the Malaysian Railways (KTM) west coast route (north - south line) with a number of services a day departing for either KL Sentral in Kuala Lumpur or Gemas to the south, and services north to the border with Thailand at Padang Besar.
These fast Electric Train Services (known as ETS for short) are the quickest way to travel around Peninsular Malaysia overland with in-service speeds of up to 140 km/h.

Trains depart from the KTM Sungai Petani Railway Station which is centrally located within a short walk of the centre of town and most accommodation.

ETS Train Timetable from Sungai Petani

Jadual ETS dari Sungai Petani.

ETS schedule:

---
---
---
Individual timetables for southbound ETS trains from Sungai Petani KTM Railway Station:

ETS SP to Kuala Lumpur Old Railway Station >

ETS SP to Bandar Tasek Selatan (for TBS Bus Terminal) >

ETS SP to Tampin / Pulau Sebang >

---
Individual timetables for northbound ETS trains from Sungai Petani KTM Railway Station:
ETS Sungai Petani Train Fares

Although ETS train ticket prices are a little more expensive than travelling by bus in Malaysia, ETS trains are a much more comfortable, quicker and a far safer way to travel around the country.

ETS train fares from Sungai Petani vary depending on what type of service you take.
The cheapest option is to take one of the ETS Gold services (train numbers starting with EG).
They are only slightly slower then the Platinum trains as they stop at some of the smaller stations along the route.

The more expensive ETS Platinum services (train numbers starting with EP) offer the quickest trains and also tend to depart at the most popular times of day.

For information about the latest tickets prices to/from SP railway station click here >

KTM Berhad are also introducing Business Class carriages on some Platinum Services if you are prepared to pay a little more for extra comfort and service.

Please note: KTMB have now introduced a new "Flexi Fare" system where train ticket prices from SP vary depending on a number of factors.
These include:
How far in advance you book your tickets (it is now cheaper to buy tickets over 30 days in advance and more expensive if you wait until the last minute - 6 days or less ahead).
The time of year you are travelling in (tickets are now more expensive during school and public holidays).
The time and day of the week you want to travel (it is cheaper to travel from Monday to Thursday and in "off peak hours" than it is to travel over the busier weekend days and in "peak hours").

Booking ETS Train Tickets from Sungai Petani
To book ETS Sungai Petani train tickets it is always advisable to book your seats as far in advance as you can (with the new Flexi Fares it is also now cheaper).

To book ETS train tickets from Sungai Petani you can either:

Go to the ticket counter at Sungai Petani Railway Station and buy your tickets in person.

Or to save yourselves a trip to the station, you can book tickets online directly from the KTMB website >

---
Related pages:

ETS train schedules in Malaysia main page >

About ETS trains in Malaysia >

How to get from Sungai Petani to Kuala Perlis Jetty >

---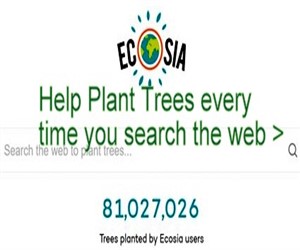 Ecosia - Search the Web - Plant Trees >