KTM Sungai Petani to Butterworth Komuter Train Timetable (Jadual), Price
By far the quickest way to get from SP to Penang Sentral is to take the KTM Sungai Petani to Butterworth Komuter train operated by Keretapi Tanah Melayu Berhad (Malaysian Railways).

The KTM Komuter Utara services (northern commuter) operate at regular intervals with the first train departing in the early morning until the last train in the evening.
Komuter Utara train
These services operate at the same times every day of the week.
To see the latest KTM Komuter train schedule from SP to Butterworth see the following timetable link:

---
The KTM Komuter train journey takes just 34 minutes to reach Butterworth Railway Station and stops at the following stations along the route:
Once you arrive at Butterworth Railway Station, it is just a couple of minutes walk to the main Penang Sentral bus terminal where you can take both local and long-distance buses to most places in Peninsular Malaysia or take the ferry over to Georgetown on Penang Island.

For more information about Butterworth station click on the picture link below: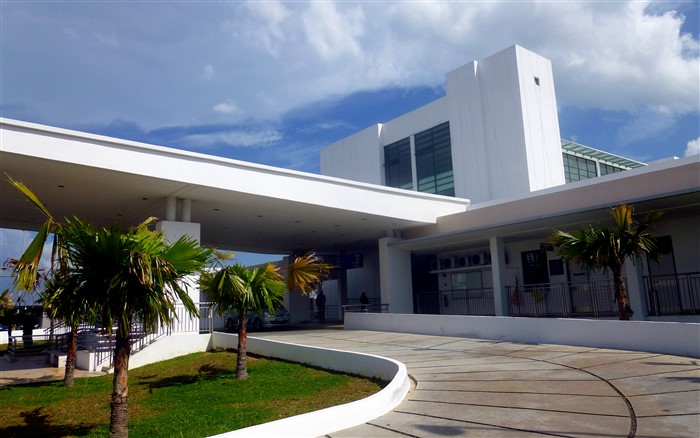 Butterworth KTM train station >
For more information, departure times and fares for the ferry from Butterworth to Georgetown click on the picture link below:

Ferry from Penang Sentral Butterworth to Georgetown >
---
KTM Sungai Petani to Butterworth Train Fares / Ticket Prices

(Tambang / Harga Tiket KTM Sungai Petani ke Butterworth)

The fare for the commuter train from SP to Butterworth (Penang Sentral) is currently 3.60 MYR.

To see all train fares on the KTM Komuter Utara route click here >

There is no ETS train from Sungai Petani to Butterworth so you have to take the KTM Komuter train on this route.
The only other way (using public transport) to get from SP to Butterworth is by bus.
The main bus station in Sungai Petani is located along the same road as the train station (5 minutes walk to the south).
RapidPenang and a number of bus companies operate buses from SP to Penang Sentral but they take about twice as long and cost a little bit more (so the commuter train is easily the best way to travel).

Sungai Petani train station map
Buying Tickets for Komuter Trains

All KTM Komuter tickets are only sold on the day of travel (no advance purchase is necessary or available).
Tickets can be purchased from the ticket counter at Sungai Petani Railway Station.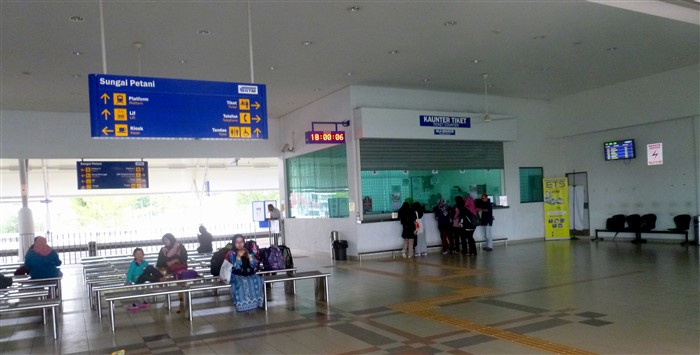 SP KTM station ticket counter
For information on the KTM Railway Station in Sungai Petani click on the picture link below:

Sungai Petani KTM train station >
---
Related pages:

Sungai Petani (SP) KTM trains main page >

Butterworth KTM trains main page >

Places to stay in Georgetown Penang Island (Pulau Pinang) >

KTM Komuter train times main page >

More train routes from KTM Sungai Petani:

Sungai Petani to Bukit Mertajam >

Sungai Petani to Padang Besar >
---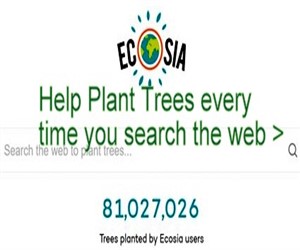 Ecosia - Search the Web - Plant Trees >