LRT to Batu Caves
How to go by Light Rail Transit Train

If you want to take the LRT to Batu Caves, you can only travel part of the journey using the Light Rail Transit train and will have to connect to the KTM Komuter (commuter) train which is the only service that can take you all the way to the entrance to the Batu Caves complex.

Batu Caves railway station is the terminal station on the Malaysian Railways Seremban Line (Laluan Seremban) and there are a number of stations along the Komuter route that make connecting by LRT easy.

KTM Komuter / LRT to Batu Caves Route Map
(Peta Laluan KTM Komuter / LRT ke Batu Caves)
You will need to study the KL / Klang Valley transit map below to find your nearest LRT station.
We recommend you take one of the following routes to get to Batu Caves:

KTM / LRT to Batu Caves train route map (click to view larger map) >
1) If you are near a station on the LRT Kelana Jaya Line, the easiest route to take to Batu Caves is to take an LRT train to KL Sentral station.
From KL Sentral you can then change onto the KTM Komuter Line to Batu Caves >
2) Another good option (especially if you want to visit the old Moorish Kuala Lumpur railway station during your stay in KL) is to take the Kelana Jaya Line to Pasar Seni LRT / MRT station.
It is then a short walk to get to the old Kuala Lumpur station where you can then connect to the KTM Komuter train to Batu Caves >

3) If you are near an LRT station on either the LRT Ampang Line or the LRT Sri Petaling Line you can either go to KL Sentral and Kuala Lumpur by changing onto the Kelana Jaya Line at Masjid Jamek or you could go to one of the following LRT stations and walk to their nearby KTM Komuter stations:

a) Take the LRT train to Bandaraya station, then take a short 140 metre walk to Bank Negara KTM station and take the KTM Komuter train from Bank Negara to Batu Caves >

b) Take the LRT train to PWTC, then take a slightly longer (400 metre walk) to Putra KTM station and take the KTM Komuter train from Putra to Batu Caves >

c) The last option is the longest walk so not really recommended but we will tell you about it anyway - Take the LRT train to Sentul or Sentul Timur, then walk to KTM Sentul station (1.1 km from Sentul Timur - 1.2 km from Sentul) and take the KTM Komuter train from Sentul to Batu Caves >
KTM Komuter to Batu Caves Train Timetable

Whichever route you decide to take to Batu Caves, the following KTM Komuter timetable will help you plan your connection:

---
---
Related Pages:

TBS Bus Terminal to Batu Caves >
---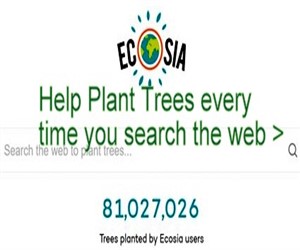 Ecosia - Search the Web - Plant Trees >