Bangkok Nong Khai Train Times and Fares
Most people use the Bangkok Nong Khai Train to travel from the capital of Thailand, to the capital city of Laos, Vientiane.
Nong Khai itself is quite a pleasant place to hang around for a while, with plenty of places to stay, many overlooking the mighty Mekong river.

Nong Khai Railway station is located close to the Friendship Bridge over the Mekong where the border with Thailand and Laos lies.
If you are planning on staying in Nong Khai for a while, the station is a few kilometres away from the main area of town and will require a Tuk-tuk ride or very long walk to get there.

Timetable for Trains from Bangkok to Nong Khai

You can see the timetable from Nong Khai to Bangkok below here >>>

| Train Number | Departs | Arrives | Type |
| --- | --- | --- | --- |
| 75 | 08.20 | 17.45 | Express DRC |
| 77 | 18.35 | 04.15 | Express DRC |
| 25 | 20.00 | 06.45 | Special Express |
To see the full timetables, click on the train number below :
---
---
---
---
Timetable for Trains from Nong Khai to Bangkok

| Train Number | Departs | Arrives | Type |
| --- | --- | --- | --- |
| 76 | 07.00 | 17.10 | Express DRC |
| 78 | 18.15 | 04.35 | Express DRC |
| 134 | 18.30 | 05.45 | Rapid |
| 26 | 19.10 | 06.00 | Special Express |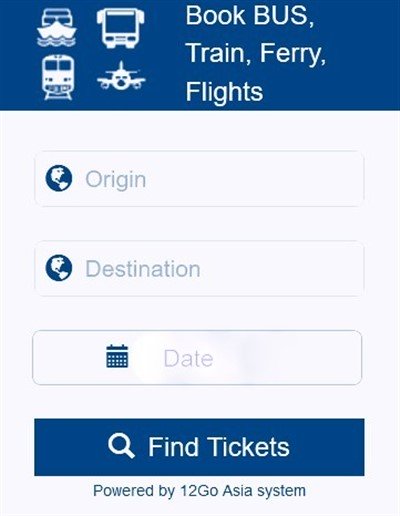 All the above train services depart and arrive at Bangkok's main railway station, Hua Lamphong.
For more information about Hua Lamphong Station and how to get there and away click here>>>

Alternatively, there are a couple of other stations in Bangkok where you may wish to board / alight the train.

Samsen station is the last station before Hua Lamphong and is a good option for many people staying in this area of the city.

Bang Sue Junction Station is a little further out from the centre of the city, but is a good option f you want to catch a connecting train to the south or north-east, as most trains leaving Hua Lamphong stop here. It is also fairly close to Mo Chit Northern Bus Station if you want to make a bus connection.

---
The railway line has now been extended from Nong Khai, travelling over the Friendship Bridge, to Thanaleng station, just a short distance inside Laos.
From here you can catch the waiting minibuses that take you on to Vientiane city centre.
Click here for departure times, fares and information on the train from Nong Khai to Laos >>>

Bangkok Nong Khai Train Fares / Ticket Prices

Ticket prices shown below are for one-way fares in either direction.

Special Express trains have the brand new coaches (2017) and operate with just 1st and 2nd class sleeper carriages.
Sleeping berths on these trains cost :
1st class A/C :
Upper Berth : 1,157THB Adult - 909THB Child
Lower berth : 1,357THB Adult - 1,109THB Child

2nd class A/C
Upper Berth : 748THB Adult - 629THB Child
Lower berth : 838THB Adult - 719THB Child

Express DRC trains (Diesel Railcars) are all seater services and have either:
2nd class A/C seats costing : 498THB Adult - 379THB Child
or 3rd class fan seats costing : 253THB Adult - 202THB Child

The Rapid train services offer second class A/C sleeping berths as well as second and third class fan seats.

Sleeping Berths Cost :
Upper Berth : 618THB Adult - 499THB Child
Lower berth : 668THB Adult - 549THB Child

2nd class fan seats cost : Adult 348THB - Child 229THB
3rd class fan seats cost : Adult 213THB - Child 162THB

Booking Tickets

This train route is quite popular during the high season, so it is best to book your tickets in advance (especially if you want a sleeping berth).
Tickets can be purchased from any station within Thailand
or you can use our online ticketing page here>>>

Back to Bangkok Trains main page >>>