ETS Bukit Mertajam to Kajang KTM Train Schedule (Jadual) Price (Harga Tiket)

The ETS Bukit Mertajam to Kajang train is operated by Malaysia Railways Keretapi Tanah Melayu Berhad (KTMB / KTM) and is the fastest way to get to this town in Selangor.
Kajang integrated KTM / MRT railway station has connections to the MRT SBK Line with regular trains to some popular destinations in KL city centre.
The duration of the journey by train from KTM Bukit Mertajam to Kajang is approximately four and a half hours using the direct ETS service.

ETS Train Timetable from Bukit Mertajam to Kajang
(Jadual ETS Bukit Mertajam ke Kajang)

To see the train timetable in the other direction for ETS services from KTM / MRT Kajang to Bukit Mertajam click here >

KTM BM to Kajang ETS train timetable:
You can see the latest full ETS timetable for 2023 - 2024 here >

Current ETS train timetable:
| Train Number | Departs B. Mertajam | Arrives BTS / TBS | Book Online |
| --- | --- | --- | --- |
| EG 9321 | 08:00 | 12:53 | Book Tickets |
| | | | |
Timetable notes:

EG numbered trains are ETS Gold services.
EP numbered trains are ETS Platinum services.

Train numbers with an * are operated by the ETS2 trains that include a Business Class carriage.

Alternative Ways to Travel from Bukit Mertajam to Kajang by Train

Another way, to get to Kajang by train (with more daily departures) would be to take the following route:
Take an ETS train from BM to KL Sentral >

At KL Sentral station you can then change onto at cheap KTM Komuter to Kajang >

Or you could take a short walk to Muzium Negara MRT station and take the MRT train to Kajang >

To see the full ETS train timetable for all services from Bukit Mertajam to the south, click on the following link:

---
If you want to check for changes to the ETS / Komuter train timetables at the official KTMB.com.my website click here >

Train Fare for the ETS Bukit Mertajam to Kajang or KL Sentral KTM Trains

(Tambang / Harga Tiket)

To see the latest information on ticket prices from BM to all destinations on the ETS routes click here >

Booking ETS Train Tickets from Bukit Mertajam

Travelling by ETS train in Malaysia, you need to reserve a seat to board the train.
When you book your ETS ticket, you will be given a reserved seat number.
As passenger numbers are limited for each train and as these trains are a popular way to get around Peninsular Malaysia, you should try to book your seats as far in advance as you can (it is also usually cheaper under the KTM Flexi Fare rules).
To book advance ETS train tickets you can go to the ticket counter at BM station (or to any other ETS station) or you can easily book tickets online >
---
Related pages:

Bukit Mertajam KTMB trains main page >

Kajang KTMB trains main page >

---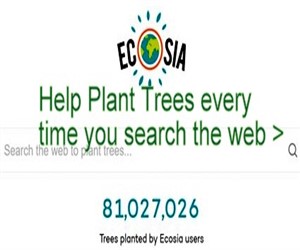 Ecosia - Search the Web - Plant Trees >