ETS Ipoh to Kajang KTM Train Timetable (Jadual) & Price
To travel from Ipoh to Kajang by train you can choose to go by either:
Taking one of the direct but infrequent ETS Ipoh to Kajang trains.
Or by a much more frequent ETS train from Ipoh to KL Sentral, then transfer to a KTM Komuter service to Kajang.

ETS Train Schedule from Ipoh to Kajang

(Jadual ETS Ipoh ke Kajang)

For trains in the opposite direction to Ipoh from Kajang click here >

KTM Ipoh to Kajang ETS train timetable:
You can see the latest full ETS timetable for 2023 - 2024 here >

Current KTM Ipoh to Kajang train timetable:
If you would like to see the full ETS train schedule for all long-distance southbound trains, click on the following link:

For the ETS train ticket prices from Ipoh to Kajang click here >

EG numbered services are ETS Gold Trains.
EP numbered services are ETS Platinum Trains.

---
If you want to check departure times on the KTM Ipoh to Kajang train or any other train service in Malaysia, visit the official KTMB.com.my website by clicking here >

Ipoh to Kajang by Train via KL Sentral

As there are only a few direct ETS services to Kajang railway station, the other option is to:
Take one of the more frequent ETS trains from Ipoh to KL Sentral Station >

Then take a regular KTM Komuter (commuter) train from KL Sentral to Kajang >

Travelling this way will take slightly longer due to the change at KL Sentral but should work out slightly cheaper (as long as you don't take a Platinum ETS train to KL).

Fares / Ticket Prices for the ETS Train from Ipoh to Kajang

(Tambang / Harga Tiket ETS Ipoh ke Kajang)

For the latest train fares from Ipoh to Kajang or from Ipoh to KL Sentral click here >

Booking Tickets for the ETS Ipoh to Kajang Train
Whichever way you choose to get to Kajang by train, it is always best to book your ETS train tickets in advance to make sure you can get a seat on the departure you want to travel on (ETS trains can get fully booked well in advance during busy times of the year and all passengers need a seat reservation to board the train).
You can book your advance train tickets from the ticket office at Ipoh Railway station (or any other  ETS train station), or you can:

Book your seats online direct from KTMB or by using an online ticket agent >

---
Related pages:

About ETS Trains in Malaysia >

Kajang KTMB Trains main page >

---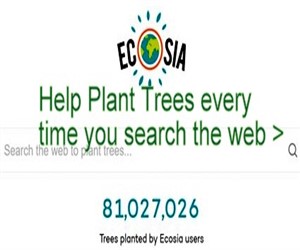 Ecosia - Search the Web - Plant Trees >