KL to Penang Train, Bus, Flight, Car
How to Go from Kuala Lumpur to Pulau Pinang

To travel from KL to Penang Island you can choose to go by:
KTM Train from KL Sentral to Butterworth Penang Sentral (duration 4 hours 10 - 15 minutes).
Bus to Butterworth or Sungai Nibong (duration 5 hours+ depending on traffic).
Flight from either KUL or SZB to PEN.

Or if you have your own transport (car), you can drive to Penang and take one of the two bridges over to the island or the ferry straight into Georgetown.

KTM Train to Penang from Kuala Lumpur

(Keretapi KTM ke Penang dari Kuala Lumpur)
KTM ETS train at Butterworth Railway station
By far the most scenic and pleasant way to get to Penang from Kuala Lumpur is to take one of the ETS trains from either KL Sentral Railway Station or the Old Kuala Lumpur Railway Station.

If you want to travel from Kuala Lumpur to Penang island you will have to take one of the earlier trains to get over to the island as the last ferry over to Georgetown leaves around midnight.

KTM KL to Penang Sentral Butterworth ETS train timetable.
You can see the latest full ETS timetable for 2023 here >

New train timetable valid from the 15th of January 2022 into 2023:
The basic price of a ticket from either train station in Kuala Lumpur to Butterworth will cost you between 59 and 79 MYR (we can't give an exact fare as KTM have a Flexi Fare system where the price changes for the time of day, day of the week and time of the year you want to travel).
They do however give a discount if you book your tickets over 30 days in advance.

Seats on a KL to Penang train
Summary of how to get to Penang Island from Kuala Lumpur by train:

How to get to Penang from KL by KTM Train:
Walk to the Penang Sentral terminal (5 minutes).
Bus to Penang from Kuala Lumpur

(Bas ke Pulau Pinang dari Kuala Lumpur)
Buses are cheaper than the train but take longer and there is not much of a view out the window as you travel along the main North-South Highway.

Most bus companies now operate from the large TBS Bus Terminal in KL with a few others departing from Hentian Duta and a few buses from KL Sentral or the old Kuala Lumpur railway station (Terminal KTM).

If you are staying in KL, TBS bus terminal is the easiest to get to from most places in the city as the TBS bus terminal is attached to the Bandar Tasik Selatan railway station, with LRT trains from the city centre, ERL KLIA Transit trains from KUL airport and KTM Komuter trains from KL Sentral.

A bus ticket from TBS to Penang costs in the region of 30 MYR for a basic bus (which may stop off in Ipoh on the way) to around 50 MYR for a VIP/luxury bus.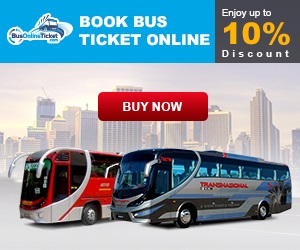 Search for a bus from Kuala Lumpur to Penang >
Summary of how to get from Kuala Lumpur to Penang Island by bus:
How to get from KL to Penang by Bus via Butterworth (Penang Sentral):
Take a bus to Penang Sentral (5+ hours).
Walk to the ferry jetty inside the bus terminal building (less than 5 minutes).
How to get from KL to Georgetown Penang by Bus via Sungai Nibong

Take a bus from KL to Sungai Nibong Bus Terminal on Penang Island (5+ hours).
Take a RapidPenang bus from Sungai Nibong to Georgetown (30 - 40 minutes).

Flight from KLIA (KUL) or Subang (SZB) to PEN

(Penerbangan dari KLIA (KUL) atau Subang (SZB) ke PEN)
There are daily flights between Kuala Lumpur and Penang Airport taking around an hour flight time.
You can fly from KLIA (KUL) with Air Asia, Malindo Air or Malaysian Airlines or you can fly from Subang Airport (SZB) with Firefly or Malindo Air.
The cost of a flight to Penang from KL is quite cheap and you can often find deals for less than 100 MYR.

Once you arrive at Penang International Airport you can take a fixed price taxi ride or a cheap RapidPenang bus from the airport to Georgetown or out to the beach at Batu Ferringhi.

Driving / Car from KL to Penang Georgetown

(Memandu / Kereta dari KL ke Georgetown Pulau Pinang)
The shortest distance by road from KL city centre to Penang (Georgetown) is 350 km taking the route straight down the Highway E1.
When you get close to Butterworth you can choose to drive over to the island via the new Penang bridge (handy if you want to get to the beach at Batu Ferringhi as you can avoid all the traffic in the city), the older first bridge to Penang (arriving closer to Georgetown) or you could take the car ferry from Butterworth straight to Georgetown).

Penang passenger and car ferry >
---
Related pages to the KL to Penang page:

KL Sentral to Penang by ETS train >

KL Sentral to Bukit Mertajam ETS trains >

ETS trains to/from KL Sentral >

How to get from KL to Langkawi >

---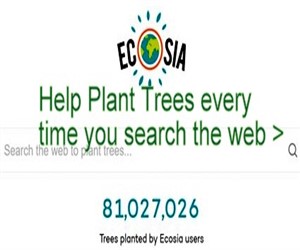 Ecosia - Search the Web - Plant Trees >