KTM Kamunting Train Schedule (Jadual) - KTM Komuter - ETS
The KTM Kamunting Railway Station (Stesen Keretapi Kamunting) can be found in the state of Perak, Malaysia, on the main West Coast railway line and is served by regular commuter trains (KTMB Komuter).
As of early 2017, the high-speed Electric Train Services (ETS) are no longer stopping here.
Kamunting Trains:

Kamunting KTM Komuter Trains

Kamunting Station used to be the last stop on the Butterworth to Kamunting Komuter line, but this service has been extended a few times and now these commuter trains travel much further south to Taiping, Padang Rengas, Kuala Kangsar, Sungai Siput and Ipoh.

---
---
There are now many services a day on the Ipoh to Bukit Mertajam / Butterworth Penang route.
You can use these train to travel from Kamunting to:
Bagan Serai, Parit Buntar, Nibong Tebal, Simpang Ampat and Bukit Mertajam, Bukit Tengah and Butterworth - to the north.
Taiping, Padang Rengas, Kuala Kangsar, Sungai Siput and Ipoh - to the south.

You can also travel further north by these cheap Komuter train services if you change trains at Bukit Mertajam and join the Butterworth - Padang Besar Komuter route (taking you all the way to the border with Thailand).
To see the full timetables for these Komuter services click here >

If you want to travel north to places like Alor Setar and Arau (for the ferries to Langkawi island), Sungai Petani or up to the Thailand border, you can either choose to take an ETS train from Parit Buntar, or a much cheaper option is to take one Komuter Train to Bukit Mertajam and change there for another Komuter which goes all the way to the Thai border.

Kamunting ETS Trains (Electric Train Services)

Now the ETS services on the Kuala Lumpur to Padang Besar / Butterworth routes are no longer stopping at Kamunting, you will have to take a KTM Komuter Train to the nearest main station to catch one of these fast trains.

If you want to travel to the north by ETS, go to Parit Buntar (where all Gold ETS services and Platinum ETS services stop)

If you want to travel to the south (KL Sentral, Gemas..)
Take a Komuter to Taiping where both Gold and Platinum ETS Services stop.

You can travel by ETS as far south as Gemas, where you will currently have to change trains to take one of the Shuttle services further south to Johor Bahru (JB Sentral Station).
From Johor Bahru you can then change trains to take the short five minute journey over the causeway to Singapore Woodlands Station.
All ETS Trains heading south stop at popular destinations such as Kuala Kangsar, Ipoh, Batu Gajah, Kampar, Tapah Road, Tanjung Malim and Kuala Lumpur KL Sentral.
A few services then continue from KL Sentral on to Seremban, Tampin and Gemas.
To the north (Arau, Alor Setar, Padang Besar etc) you can choose to go by ETS or Komuter Train.

To see the full ETS Schedule from south to north click here >

To see the full ETS Schedule  from north to south click here >
Booking ETS Train Tickets:

ETS tickets in Malaysia can often be sold out well in advance, so make an advance booking if you want to use the ETS services.
Tickets can be booked by either:
Visiting any KTM ticket counter at any main station.
Booking your seats online via the KTM website or using an online ticketing agent >

Booking KTM Kamunting Komuter Tickets:

No advance purchased is available for Komuter services.
You just go to the station and buy a ticket for the next train.

---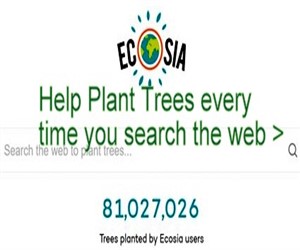 Ecosia - Search the Web - Plant Trees >