Chiang Mai Ayutthaya Train Timetables 2023
Ticket Prices
Enjoy a relaxing journey and travel between Chiang Mai and Ayutthaya by train.
One of the old capitals of Siam, Ayutthaya has plenty of sights to offer the visitor with ruins of old palace buildings and temples scattered all over the old part of the city (on the "island").
When you arrive at Ayutthaya railway station, just walk straight ahead down the small road opposite the station and then take a small boat ride across the river for a few Baht, over to the "island" where you will find most of the ancient ruins and accommodation.
-   For more information on Ayutthaya Station click here >

The distance from Chiang Mai to Ayutthaya is 680 Kilometres by train.
Times of Trains from Chiang Mai to Ayutthaya

To see the timetable in the opposite direction from Ayutthaya to Chiang Mai click here >

| Train Number | Departs | Arrives | Type | More Info |
| --- | --- | --- | --- | --- |
| 102 | 06:30 | 19:14 | Rapid | Info> |
| 8 | 08:50 | 18:05 | Special Express DRC | Info> |
| 52 | 15:30 | 03:40 | Express | Info> |
| 14 | 17:00 | 04:53 | Special Express | Info> |
| 10 | 18:00 | 05:27 | Special Express | Info> |
---
Ticket Prices for the Chiang Mai Ayutthaya Train

Train fares shown below are for one-way adult fares in either direction.
Special Express DRC (diesel railcar) are all second class air-conditioned all seat services and cost 616 THB with meals and soft drinks included in the ticket price.

Special Express trains offer 1st and 2nd class sleepers:
Tickets for Train number 10 use the newest Chinese made carriages and are more expensive than the older style coaches used on all the other services.
1st class Air-con sleeper
Upper Berth 1,398 THB
Lower Berth 1,598 THB

2nd class Air-con sleeper
Upper Berth 916 THB
Lower Berth 1,016 THB

Train number 14:
1st class A/C sleeper:
Upper Berth 1,198 THB
Lower Berth 1,398 THB

2nd class A/C sleeper:
Upper Berth 746 THB
Lower Berth 816 THB
Express trains have a range of beds and seats and cost:
3rd class Fan seats - 261 THB
2nd class Air-con seats - 516 THB
2nd class Fan sleeper
Upper Berth 536 THB
Lower Berth 606 THB
2nd class Air-con sleeper
Upper Berth 726 THB
Lower Berth 796 THB
Rapid trains offer just seats on the Southbound daytime service (102) and cost:
2nd class Fan seats cost 366 THB
3rd class Fan seats cost 221 THB
Fares for children (aged 3 to 11):
to find the ticket price for child fares, deduct the following from the adult fares shown above (depending on the class of travel):
1st class - 269 THB
2nd class - 128 THB
3rd class - 55 THB

Children under the age of 3 travel for free.
Booking Tickets
As trains can often be fully booked during the high season, it is always advisable to book ahead so you can guarantee your berth or seat.
You can book tickets in advance from any main Thai railway station, or you can:
book online for a small added admin fee >

---
Related pages:

Chiang Mai to Bangkok trains >
Chiang Mai to Phitsanulok trains >
---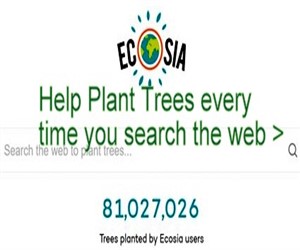 Ecosia - Search the Web - Plant Trees >