KTM Labis Train Schedule 2023 (Jadual Keretapi) Intercity

The KTM Labis Railway Station (Stesen Keretapi Labis) is located the state of Johor in southern Peninsular Malaysia and is a stop on the North - South Line that is currently being upgraded to accommodate the newer, faster ETS train services.

While the railway line is undergoing this upgrading work, Malaysia Railways, Keretapi Tanah Melayu Berhad (KTMB / KTM) operate Intercity train services on their Southern Express Route (Laluan Ekspres Selatan) between JB Sentral station in Johor Bahru and Gemas station (where the new ETS trains currently originate/terminate).

Labis Train Timetable

(Jadual Waktu Keretapi Labis)
To see the latest KTM Intercity (KTM Antarabandar) schedules to/from KTM Labis station, click on one of the timetable links below:

To view the latest northbound schedule on the JB to Labis and Labis to Gemas line, please visit the following page:

---
---
For southbound services from Gemas to Labis and Labis to JB Sentral, click on the following timetable link:

---
These Intercity trains stop at the following stations along their route:

From Labis southbound:

Bekok
Chamek
Mengkibol
Layang-Layang
From JB you can connect to the Shuttle train service to Woodlands railway station in Singapore.

---
From Labis northbound:
Tenang
Genuang
Batu Anam
---
From Gemas railway station, the new ETS railway line starts.
So, if you want to travel from Labis to KL Sentral in Kuala Lumpur (or anywhere else on the N-S Line up to the border with Thailand), you will first have to take the Intercity train from Labis to Gemas and connect to the ETS train from there.

To see the latest ETS schedule for northbound trains click here >

To see the latest ETS schedule for southbound trains click here >

Buy Train Ticket to / from KTM Labis
(Beli Tiket Keretapi ke / dari KTM Labis)
If you are planning to travel to/from Labis by train it is always best to book your tickets in advance.
If you are connecting to the ETS train at Gemas, you will have to buy two separate tickets.
One for the Intercity, one for the ETS.

The seats in a carriage on a KTM Ekspres Selatan train to Labis
The Ekspres Selatan Intercity trains only have one type of carriage on them, the Superior Class coaches.
To book your train seats in advance you can go to the ticket counter at Labis railway station (or you can buy tickets from any other KTM ETS / Intercity station).
---
Related Pages:

KTM Intercity train timetables in Malaysia >

ETS trains timetables in Malaysia >

KTM Komuter trains in Malaysia >

---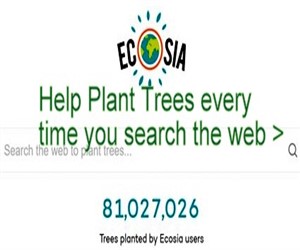 Ecosia - Search the Web - Plant Trees >