KTM Kulai Train Schedules 2023 (Jadual)

The KTM Kulai Train Station is located in the Kulaijaya district, in the state of Johor in Southern Peninsular Malaysia.
The railway station (Stesen Keretapi Kulai, Johor) is in the centre of Kulai town and has services on both the North-South Line and East-South Line of the KTMB Malaysian Railways network, with trains to JB and Singapore in the south, Kuala Lumpur, Ipoh and Penang to the north.

KTM Kulai Train Schedules

---
---
---
These KTM Shuttle / Intercity trains stop at the following stations:
To the north of Kulai:

Layang-Layang

Renggam

Mengkibol

Kluang

Chamek

Paloh

Bekok

Labis

Tenang

Genuang

Segamat

Batu Anam

Gemas

Batang Melaka

Tampin/Pulau Sebang

To the south of Kulai:
Trains from Kulai to Kuala Lumpur

If you want to travel by train from Kulai to KL Sentral, Kuala Lumpur, you currently have to take a Shuttle service to Gemas, then change there for the high-speed Electric train (ETS) to the capital.
From December 2017, you can now also take the Shuttle to Tampin, then connect to a KTM Komuter services from there to KL.
This is a much cheaper way to travel from Kulai to KL, but will take you slightly longer.
To see the latest ETS schedule northbound from Gemas click here >>>

To see the latest ETS schedule southbound click here >>>

You can also use these ETS trains to get to many more destinations along the North - South Line, such as Ipoh, Butterworth (for George Town Penang), Alor Setar / Arau (for Langkawi) or to the border with Thailand at Padang Besar.

Trains from Kulai to Singapore

As all long distance trains now terminate at JB Sentral Railway Station in Johor Bahru, to travel from Kulai to Singapore by train, you now have to take a Shuttle to JB, then another Shuttle Trains to Woodlands station in Singapore, or continue your journey by bus.
The Shuttle over the Causeway takes only 5 minutes, but this trains are often sold out well in advance as they are very popular with commuters travelling from JB to SG for work.

East South Line Train Services

There are also trains on the East-South Jungle Line that depart Kulai to Kota Bharu (Wakaf Bharu), terminating at Tumpat.
However, these trains are disrupted at the moment due to maintenance on this line and damage due to flooding, with repairs which will be ongoing for a couple of years.
We advise you to contact KTM directly to check departures on the East-South Line.
Their Call Centre Telephone number is: 1 300 88 5862
Buying Train Tickets
Tickets can be purchased directly at the KTM Kulai station for short trips or if you are planning a longer journey you are best advised to book your tickets well in advance.
The best way to do that is to book tickets in advance online >>>

---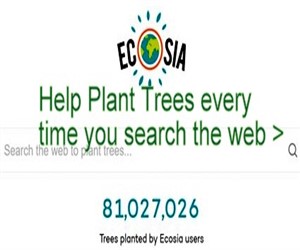 Ecosia - Search the Web - Plant Trees >