KTM Segamat Train Schedules (Jadual 2023)

The KTM Segamat Railway Station (Stesen Keretapi Segamat) in the state of Johor in Malaysia is situated on the KTMB (Keretapi Tanah Melayu Berhad) North - South West Coast Railway Line and has a number of Shuttle Train Services a day that travel from JB (Johor Bahru) to Gemas.

Segamat is also a stop for the Intercity Express Train on the Jungle Railway Line that travels from JB in the south, through the centre of the Peninsular to Kota Bharu, terminating at Tumpat in the very north-east of the country.

Gemas - Segamat - Johor Bahru Shuttle Train Services

As the dual track electric railway line is yet to be completed on this section on the Malaysian Railway system, there are currently Shuttle Train Services operating between JB and Gemas (where the Electric Line starts / ends).

For timetables and fares for trains between Segamat and JB Sentral click here >

To see the full timetables for these Shuttle Train Services, please see:
---
---
These Shuttle services can be used to travel from Segamat to Gemas, Batang Melaka and Tampin / Pulau Sebang to the north.
Labis, Bekok, Paloh, Chamek, Kluang, Renggam, Layang-Layang, Kulai, Kempas Baru and Johor Bahru JB Sentral to the south.

If you want to travel from Segamat to Singapore by train, you will have to disembark at JB Sentral and then catch one of the short five minutes trips over the Causeway by another Shuttle Train.

To see the JB Sentral - Woodlands Singapore Train Schedule click here >

To see the Singapore to JB Sentral Train Schedule click here >

ETS Train to Segamat

As the Electric Line currently ends at Gemas Railway Station just to the north, you can travel most of the way to Segamat by the new fast Electric Train Services (ETS).
Just take any ETS service to Gemas, then change there onto one of the Shuttle Trains that operate down to JB Sentral.
The journey from Gemas to Segamat only takes 30 minutes.

There are a number of ETS Trains a day that travel to Gemas and they are a good, fast way to travel from places like, Kuala Lumpur (KL Sentral), Ipoh and Butterworth Penang to Segamat.

To view the full ETS Timetables for all services to Gemas click here >

If you want to travel from Segamat to KL, Ipoh, Penang etc by train, again you will have to take the short trip to Gemas by Shuttle Train, then connect to the ETS Trains from there.

To view the ETS Timetable northbound from Gemas click here >

You can now also take the Shuttle to Tampin and connect to the KTM Komuter services from there to KL.

KTM Segamat Ticket Booking

Tickets on Malaysian trains are available to book in advance from any mainline KTMB ticket counter.
Booking periods can vary from a couple of months, to a couple of weeks in advance.

To make things easier and save a trip to the station, you can also book tickets online.

To make a booking online now click here >

---
Related pages:

Segamat to Kluang KTM trains >
---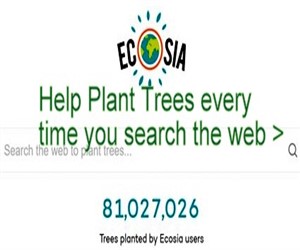 Ecosia - Search the Web - Plant Trees >