KTM Kluang Train Schedules 2023 (Jadual)

The KTM Kluang Railway Station (Stesen Keretapi Kluang) is located on the KTMB (Keretapi Tanah Melayu Berhad) North - South Line in the south of Peninsular Malaysia in the state of Johor.

As the dual tracking of the railway line between Gemas and Johor Bahru is yet to be completed, there are no high-speed Electric train Services (ETS) on the section of track in southern Peninsular Malaysia.
The only trains that currently service the Kluang Station are the older long distance Intercity Express services on the Jungle Railway Line and the Shuttle Trains that connect JB Sentral to Gemas and Tampin, where you can connect to the ETS services and KTM Komuter services (starting from Tampin).
To view the latest schedules on the JB - Gemas / Tampin line, please visit the following pages :

---
---
You have to use these Shuttle services to take a train to Johor Bahru (JB Sentral), Kempas Baru, Kulai, Layang-Layang and Renggam to the south of Kluang.

Chamek, Paloh, Bekok, Labis, Segamat and Gemas to the north, with a couple of services a day continuing to Batang Melaka and Tampin / Pulau Sebang.

Please note : if you want to travel from Kluang to Singapore Woodlands Station, you now have to take the train to JB Sentral, then catch one of the Shuttle Trains over the causeway into Singapore.

Other train services at Kluang Station are the services on the Jungle Railway Line between JB Sentral, Kota Bharu and Tumpat.

KTMB Kluang Intercity Express Trains

(Keretapi KTMB Kluang Antarabandar Ekspres)
Please Note : The long-distance Intercity Train services on the South - North Line have now been cancelled from May 2016 and replaced by new Shuttle Trains (Ekspres Selatan) between JB Sentral and Gemas, with connecting ETS Trains from Gemas.
Buy Train Ticket to / from Kluang

(Beli Tiket Keretapi ke / dari Kluang)
These Intercity Trains that stop in Kluang are often very busy and if you would like to get a seat, advance booking is highly recommended.
To book your train tickets, you can either visit any of the KTMB mainline station ticket counters or you can easily book tickets online directly from KTMB or more simply, by using an online ticketing agent.

To book your tickets online now click here >

KTM Kluang Train Station Contact Telephone Number

(Nombor Telefon Stesen Keretapi KTM Kluang)
You can telephone the KTM Kluang contact number on:
07 - 7710954.

Or ring the main KTM call centre on : 1-300-88-5862.

Related Pages:

Kluang to JB Sentral Johor Bahru Train >

KL Sentral to Kluang by Train >
Singapore to Kluang by Train >
Kluang to Kempas Baru KTM trains >

Kluang to Segamat KTM trains >
---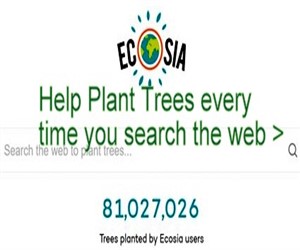 Ecosia - Search the Web - Plant Trees >