How to Travel by Train from Kuala Lumpur to Thailand
If you want to travel by train from Kuala Lumpur to Thailand, the one daily overnight sleeper service that operates from, Kl Sentral Railway Station, to the Southern Thai city of Hat Yai in Songkhla Province, is now cancelled (from 19/05/2016).

From this date you will now have to use the new high-speed ETS Trains (Electric Train Services) from KL to Padang Besar (on the Thai - Malaysia border).

From Padang Besar Railway Station, where you can decide to get off and walk across the nearby main land border crossing, or continue by train to the city of Hat Yai by a new Shuttle Train service.

Once you are at Hat Yai Railway Station, you can continue on by train to most destinations in the Southern part of Thailand, or travel all the way up to the capital Bangkok.
For schedules and fares of trains from Hat Yai, please see some of the following pages on our site :
Another alternative to get to places in southern Thailand that do not have a railway line close by, (like Krabi, Phuket,  Phi Phi Islands) is, when you arrive at Hat Yai, walk out of the front of the station and on the left are a few travel agents that can arrange travel by regular minibus to all these place and many more.

Train from KL to Thailand via Butterworth Penang

Another good way to travel from KL to Thailand by train, is to first catch a train to Butterworth, then catch the daily International Express Train that travels overnight all the way to Bangkok, stopping at all the main stations along the east coast of Southern Thailand along its route.
Please Note : this service no longer travels to Butterworth  - it now originates / terminates at the border station of Padang Besar.

Train from Kuala Lumpur to Thailand via Kota Bharu

Another much longer route for travel by train from Kuala Lumpur to Thailand is via the Jungle Railway (at the moment we do not recommended this route due to the troubles in the south-eastern provinces in Thailand close to the Malaysian border).
First, catch the train from Kl Sentral to Gemas.
Then the overnight sleeper train from Gemas to Kota Bharu (good if you want to visit the Perhentian Islands).
From Kota Bahru or Pasir Mas station you then have to continue your journey by bus or taxi to the border at Sungai Kolok.
After crossing the border, a short walk will get you to the train station where there are a number of trains to Hat Yai and a few that go all the way to Bangkok.
Related Pages :
Back to KL Sentral Trains main page >>>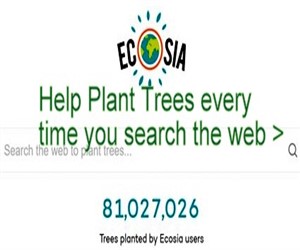 Ecosia - Search the Web - Plant Trees >