ETS 9274 / EP 9274 Platinum Train
Timetable, Fares, Seating Plan

The ETS 9274 train is a Malaysian Railways Keretapi Tanah Melayu Berhad (KTM / KTMB) fast Platinum ETS2 service that originates from KL Sentral Railway Station in Kuala Lumpur and terminates at the Malaysian-Thailand border station of Padang Besar.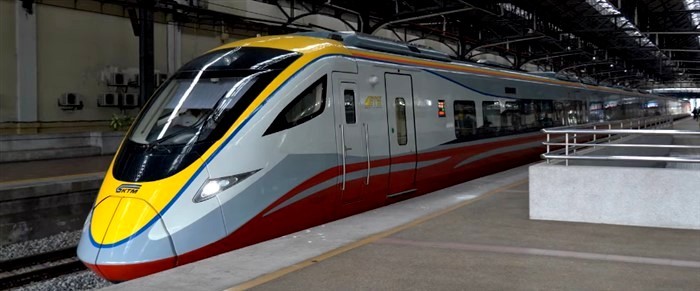 KTM ETS2 Train
EP 9274 Schedule
Timetable from the 15th of January 2022:
This ETS train operates every day.

---
Train schedules for other long-distance Electric Train Services on the route to Padang Besar:
---
---
Fares / Ticket Prices
See the following pages on our site to find ticket prices to/from popular destination on the rail route:
ETS Fares to/from KL Sentral & Kuala Lumpur Old Station >
ETS Fares to/from Padang Besar in Perlis >
ETS Fares to/from Ipoh in Perak >
ETS Fares to/from Taiping in Perak >

ETS Fares to/from Sungai Petani in Kedah >
ETS Fares to/from Alor Setar in Kedah >
ETS Fares to/from Arau in Perlis >

Buy Tickets for the EP 9274 Train

(Beli Tiket untuk Kereta Api EP 9274)
As seat numbers are limited and some trains can be full during busy times of the year, it is always the best advice to book your tickets as far in advance as you can (with KTM's Flexi Fares, it is also cheaper).
To book your advance ETS tickets you can:

Visit any KTMB ETS railway station and buy your tickets from the ticket counter.
Or a more convenient option is to book tickets online >

Seating Plan for ETS 9274
This Platinum train has 6 coaches / carriages with a drivers cab at either end.
Which way your seat faces depends on which cab is driving the train.
Usually, northbound ETS trains have coach F as the driving cab.
Southbound trains will have coach A as the lead car.

The only way to know for sure which way round the train is travelling is to contact KTM directly.
---
Coach F: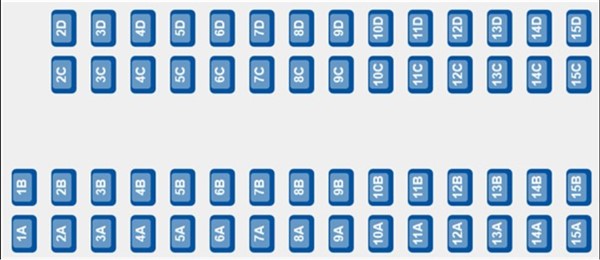 ---
Coach E: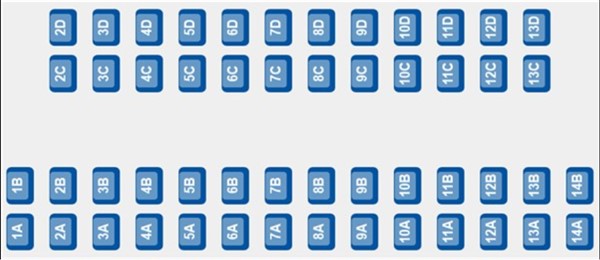 ---
Coach D: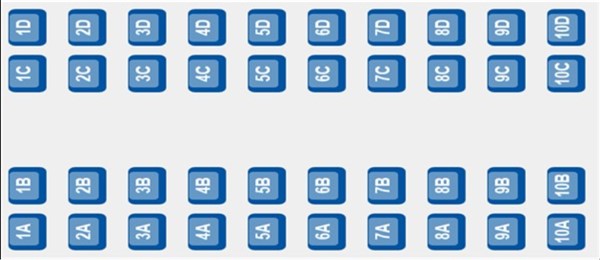 ---
Coach C: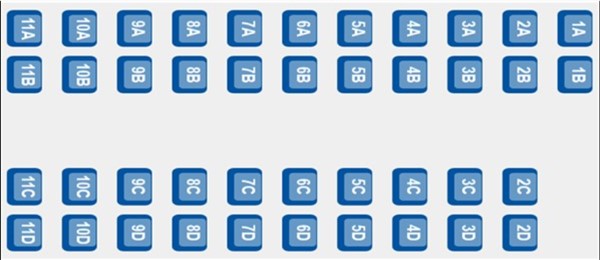 ---
Coach B: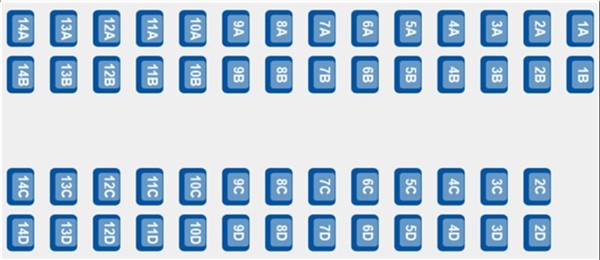 ---
Coach A:
Coach A is where you will find the Business Class seats.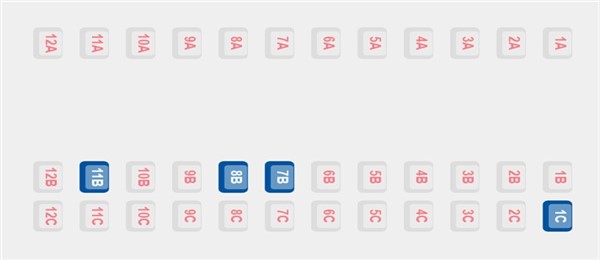 ---
When you book your ETS train tickets online via the KTMB website, when it comes to choosing your seats you will see seat numbers in Grey or Blue.
If the seat is in Blue it means they are still available.
If the seat number is Grey, those seats have already been reserved / booked.

---
---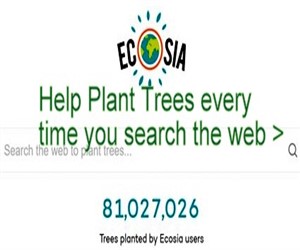 Ecosia - Search the Web - Plant Trees >