KTM Angkasapuri Schedule 2023 (Jadual) Komuter Train
to KL Sentral - Port Klang - Tanjung Malim

The KTM Angkasapuri Komuter Train Station (Stesen Keretapi) is located in Kuala Lumpur between the Komuter stations Abdullah Hukum and Pantai Dalam.
Services to Angkasapuri station are by commuter (komuter) trains operated by Malaysian Railways Keretapi Tanah Melayu Berhad (KTMB /KTM) on the Tanjung Malim - Port Klang Route (Laluan).

Angkasapuri KTM Komuter Train Schedule to KL Sentral and Tanjung Malim

(Jadual Keretapi KTM Komuter Angkasapuri ke KL Sentral dan Tanjung Malim)
---
---
The duration of the journey by commuter train from Angkasapuri to KL Sentral Station is just 8-9 minutes.

There is only one stop on the Komuter train trip to KL Sentral at Abdullah Hukum.
Heading north from Kuala Lumpur Sentral, this KTM Komuter line then travels to the terminal station of this route at KTM Tanjung Malim.
Stations / stops on this line to Tg. Malim is as follows:
Kuala Lumpur old station (ETS / interchange station)
Bank Negara (interchange station)
Sungai Buloh (ETS / MRT station)
Kuala Kubu Bharu (ETS station)
You can connect to the other KTM Komuter Line in the Klang Valley between Batu Caves and Tampin/Pulau Sebang at any of the KTM interchange stations.

Klang Valley transit map (click to see larger map) >
Komuter trains from Pelabuhan Klang (Port Klang) to Angkasapuri stop at the following stations along this line:
Subang Jaya (for connections to the Skypark Rail Link to SZB - Subang Airport)
KL Sentral to Angkasapuri KTM Commuter Schedule
(Jadual KTM Komuter KL Sentral ke Angkasapuri)
to see the timetable from Tanjung Malim / KL Sentral Station for Angkasapuri, click on the following timetable link:

---
Buy Train Tickets to/from KTM Angkasapuri
(Beli Tiket Keretapi)
Tickets for all KTM Komuter trains in Malaysia are only sold on the day of departure so all you do is just turn up at the station, buy your tickets from the ticket counter (or vending machines where available) and take the next train to your destination.

Angkasapuri KTM Komuter Ticket Price / Fare

(Tambang / Harga Tiket KTM Komuter)

For the latest price list for the KTM Komuter trains to/from Angkasapuri:
You can visit the official KTMB.com.my websites Komuter train page here >

---
KTM Komuter Train Timetables main page >

---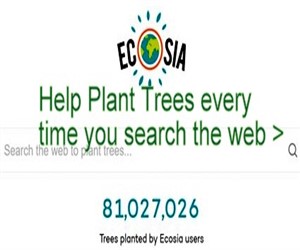 Ecosia - Search the Web - Plant Trees >