KTM Petaling Schedule (Jadual) Komuter Train
to KL Sentral - Port Klang - Tanjung Malim

The KTM Petaling Komuter Train Station (Stesen Keretapi) is located in Selangor, Malaysia, between the Komuter stations of Pantai Dalam and Jalan Templer, with commuter train services to Kuala Lumpur city centre, then on to Tanjung Malim in Perak state and to Port Klang.
The Port Klang Komuter Line is operated by Malaysian Railways - Keretapi Tanah Melayu Berhad (known as KTM or KTMB).

Petaling KTM Komuter Train Schedule to KL Sentral and Tanjung Malim

(Jadual Keretapi Komuter KTM Petaling ke KL Sentral dan Tanjung Malim)
Commuter trains from Petaling to KL Sentral Railway Station depart from early in the morning, until the late in the evening.
The line then continues on to the terminal Komuter station at Tanjung Malim in Perak state (this station is on the West Coast Line with long-distance ETS services all the way to the border with Thailand at Padang Besar).

---
---
The duration of the train journey from Petaling to KL Sentral Railway Station in Kuala Lumpur city centre is approximately 16 minutes for most trains.

On the journey to KL Sentral, trains stop at the following stations:
Pantai Dalam, Angkasapuri and Abdullah Hukum.
From KL Sentral, the Port Klang commuter line then continues to Tanjung Malim, stopping at:
Kuala Lumpur's old moorish station, Bank Negara, Putra, Segambut, Kepong, Kepong Sentral, Sungai Buloh, Kuang, Rawang, Serendah, Batang Kali, Rasa and Kuala Kubu Bharu.
If you are travelling from Port Klang (Pelabuhan Klang) to Petaling Komuter station, trains stop at the following station along the line:
Jalan Kastam, Kampung Raja Uda, Teluk Gadong, Teluk Pulai, Klang, Bukit Badak, Padang Jawa, Shah Alam, Batu Tiga, Subang Jaya (for Skypark Link to Subang airport - SZB), Setia Jaya, Seri Setia, Kampung Dato Harun and Jalan Templer.
KL Sentral to Petaling KTM Komuter Schedule
(Jadual Komuter KTM KL Sentral ke Petaling)
Commuter trains depart KL Sentral Station for Petaling throughout the day until the evening.

---
Buying Train Tickets to/from KTM Petaling

As KTM Komuter train tickets are only sold on the day of travel all you need to do is turn up at the station and buy your tickets from the ticket counter or vending machine where avalable - (just allow yourselves some extra time if you plan on travelling during the rush hour times when KTM Petaling station and all other sations along this route can be quite busy).

KTM Komuter Train Timetables main page >

---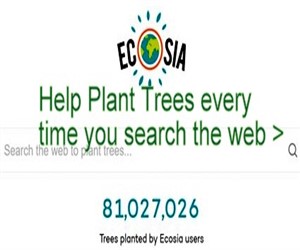 Ecosia - Search the Web - Plant Trees >