KTM Setia Jaya Schedule (Jadual) Komuter Train
to KL Sentral - Port Klang - Tanjung Malim
The KTM Setia Jaya Komuter Train Station (Stesen Keretapi Setia Jaya) is located in Bandar Sunway / Sunway City, Selangor, Malaysia and is served by KTM Berhad rail services to/from Kuala Lumpur city centre on the Pelabuhan (Port) Klang - Tanjung Malim Komuter railway line / route (laluan).
Setia Jaya KTM Komuter Train Timetable to KL Sentral and Tanjung Malim

From Setia Jaya KTM station there are regular, cheap Komuter (commuter) trains to Kuala Lumpur city centre (KL Sentral Railway Station).
Trains operate from the early morning until late in the evening.
To see the full KTM commuter train schedule for all services to KL Sentral / Tanjung Malim click here >

The duration of the train journey from Setia Jaya to KL Sentral is approximately 27 minutes.

Trains to KL Sentral from Setia Jaya stop at the following stations on this route.

Seri Setia, Kampung Dato Harun, Jalan Templer, Petaling, Pantai Dalam, Angkasapuri, Abdullah Hukum and KL Sentral.
Continuing on this same line, some trains then continue on to Tanjung Malim stopping at:

Kuala Lumpur (old station), Bank Negara, Putra, Segambut, Kepong, Kepong Sentral, Sg. Buloh, Kuang, Rawang, Serendah, Batang Kali, Rasa, Kuala Kubu Bharu and Tg. Malim.
ETS (Electric Train Service):

If you want to connect to the long-distance ETS services you will have to go to KL Sentral or any of the other ETS stations between KL and Tanjung Malim.

To see the latest ETS train schedule, please see:
ETS timetable northbound (jadual ke utara) >
ETS timetable southbound (jadual ke selatan) >

Connecting to the Batu Caves - Tampin Line:

To get to places like TBS Bus Terminal (from Bandar Tasek Selatan KTM station), Seremban, UKM and many more places, you can change Komuter trains at KL Sentral station.
If you want to go from Setia Jaya to Batu Caves, you can change trains at Putra.

To see the Batu Caves to Tampin KTM Komuter line/route timetable click here >

Tg. Malim / KL Sentral to Setia Jaya Komuter Timetable

To see the KTM Komuter train timetable from Tanjung Malim and KL Sentral to Setia Jaya, click on the following link:

KTM Setia Jaya to Port Klang Komuter Timetable
Travelling from Setia Jaya to Port Klang (Pelabuhan Klang), Komuter trains stop at the following stations:

Subang Jaya (change here for the Skypark Link train to SZB), Batu Tiga, Shah Alam, Padang Jawa, Bukit Badak, Klang, Teluk Pulai, Teluk Gadong, Kampung Raja Uda and Jalan Kastam.

To see the full timetable for trains from Setia Jaya to P. Klang click here >

Pelabuhan Klang to Setia Jaya KTM Komuter Timetable

To see the full train timetable from Pel. Klang to Setia Jaya click here >

---
Related pages:

See all KTM Komuter trains schedules in Malaysia >

KL Sentral to Setia Jaya trains >

---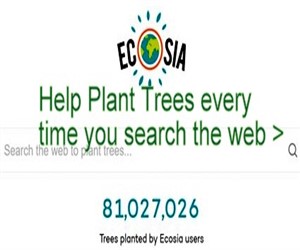 Ecosia - Search the Web - Plant Trees >