KTM Serendah Schedule (Jadual) Komuter Train to KL Sentral - Tanjung Malim - Port Klang
The KTM Serendah Railway Station (Stesen Keretapi Serendah) is located in the state of Selangor, Malaysia and is a stop on the KTM Berhad (Malaysian Railways) North - South Line, served by KTM Komuter trains (commuter) on the Tanjung Malim - KL Sentral - Port Klang Line.

Serendah Trains:

KTM Komuter Serendah Timetable (Jadual KTM Komuter
Serendah)

Serendah station is located between Batang Kali to the north and Rawang to the south.

The most popular trains to take is the Serendah to KL Sentral route, with commuter services taking approximately one hour and 10 - 15 minutes to get to Kuala Lumpur's main transport hub.

You can use these southbound trains to get from Serendah to:
Rawang, Kuang, Sungai Buloh, Kepong Sentral, Kepong, Segambut, Putra (change here for Komuter trains to Batu Caves), Bank Negara, Kuala Lumpur's old train station, KL Sentral (change here for Komuter trains to TBS, Seremban, Tampin / Pulau Sebang or the MRT, LRT, Monorail or KLIA Ekspres to KUL Airport), Abdullah Hukum, Angkasapuri, Pantai Dalam, Petaling, Jalan Templer, Kampung Dato Harun, Seri Setia, Setia Jaya, Subang Jaya (change trains here for the Skypark Link to Subang Airport), Batu Tiga, Shah Alam, Padang Jawa, Bukit Badak, Klang, Teluk Pulai, Teluk Gadong, Kampung Raja Uda, Jalan Kastam and the terminal station Pelabuhan Klang (Port Klang).

---
You can use these northbound commuter trains to travel from Serendah to:
Batang Kali, Rasa, Kuala Kubu Bharu and Tanjung Malim.

---
To travel by KTM Komuter from Serendah to TBS Bus Terminal (via the footbridge from Bandar Tasik Selatan station), Seremban, UKM, Tampin and all other stations on the KL to Tampin/Pulau Sebang Line you should change at KL Sentral station.
To get from Serendah to Batu Caves by train, you can change at Putra station.
KTM Serendah ETS Trains
There are no Electric Train Services (ETS for short) that stop at Serendah railway station.
If you want to use these long-distance trains you can go to the nearest ETS stations using the KTM Komuter services.

For ETS services heading north (ke utara), you can catch a commuter train to Tanjung Malim where all the ETS Gold services stop on their way to Butterworth (Penang Sentral) or Padang Besar (on the Thailand border where you can connect to SRT trains to Hat Yai Junction or Bangkok).

For ETS train heading south (ke selatan), you could go to Rawang or KL Sentral.
However, with the Komuter trains going as far south as Tampin, it is much cheaper to use these trains (with a change at KL Sentral).

To see the latest ETS timetables see the following pages on our site:

ETS timetable for northbound (ke utara) trains >

ETS timetable for southbound (ke selatan) trains >

---
Relates pages:

KTM Komuter train timetables main page >

ETS train timetables main page >

---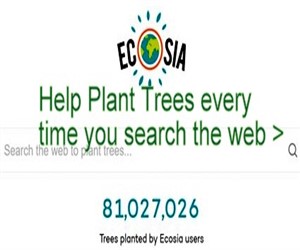 Ecosia - Search the Web - Plant Trees >