KTM Batu Kentonmen Schedule (Jadual) Komuter Train to KL Sentral / Tampin / Batu Caves

The KTM Batu Kentonmen (Batu Cantonment) Komuter Station (stesen keretapi) is a railway station located in the suburbs on Kuala Lumpur on the Batu Caves to KL Sentral to Tampin / Pulau Sebang Line, with regular commuter train services operated by Malaysia Railways (Keretapi Tanah Melayu Berhad - KTM or KTMB for short).
The station is approximately 9 km away from KL Sentral Station (by road) and lies between Sentul and Kampung Batu stations, three stops away from the end of this commuter line at Batu Caves.

Batu Kentonmen (Batu Cantonment) KTM Commuter Train Schedule:

Jadual KTM Komuter Batu Kentonmen (Batu Cantonment)
To view the latest KTM commuter train timetable to / from Batu Kentonmen station, please click on one of the following links:

---
---
Komuter stations on this route are:
To Batu Caves from Batu Kentonmen:
Kampung Batu, Taman Wahyu and Batu Caves.
From Batu Kentonmen to KL Sentral Railway Station:
Sentul, Putra, Bank Negara, Kuala Lumpur Old Station and KL Sentral.

If you want to change onto the other KTM Komuter Line between Tanjung Malim and Port Klang you can change trains at either Putra, Bank Negara, Kuala Lumpur or KL Sentral station.

If you want to travel on the long-distance Electric Train Services (ETS), you can connect to these services from either Kuala Lumpur Old Station or KL Sentral.

From Batu Kentonmen to Pulau Sebang / Tampin:

Stations on this Komuter route after KL Sentral stop at:
Mid Valley, Seputeh, Salak Selatan, Bandar Tasik Selatan (KL's main long-distance bus station, TBS Bus Terminal), Serdang, Kajang, UKM, Bangi, Batang Benar, Nilai, Labu, Tiroi, Seremban (for bus connections to Port Dickson), Senawang, Sungai Gadut, Rembau and the end of the commuter line at Tampin (for bus/taxi connections to Melaka)

---
Buying Komuter Train Tickets to/from Batu Kentonmen
Unlike ETS train tickets in Malaysia, KTM Komuter tickets are only sold on the day of travel and no advance booking is necessary or available.
Seating on these commuter trains is on a first-come, first-served basis very much like you get on tube or subway trains in the west so it is best to avoid the rush hours when people will be travelling to and from work in the city.

KTM Batu Kentonmen Train Fares / Ticket Prices

(Tambang / Harga Tiket KTM Komuter Batu Kentonmen)
To find all the latest commuter train fares to or from Batu Kentonmen you can:
Visit the official KTM Malaysian Railways website, KTM Komuter page by clicking here >

---
Related Pages:

All KTM Komuter train schedules in Malaysia main page >

KL Sentral to Batu Caves trains >

KL Sentral to Tanjung Malim trains >

KL Sentral to Port Klang trains >

---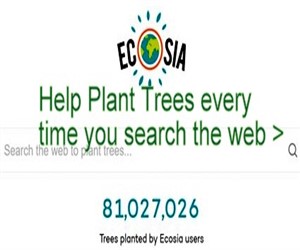 Ecosia - Search the Web - Plant Trees >